Alleged serial auto burglar arrested after San Francisco officers catch him in the act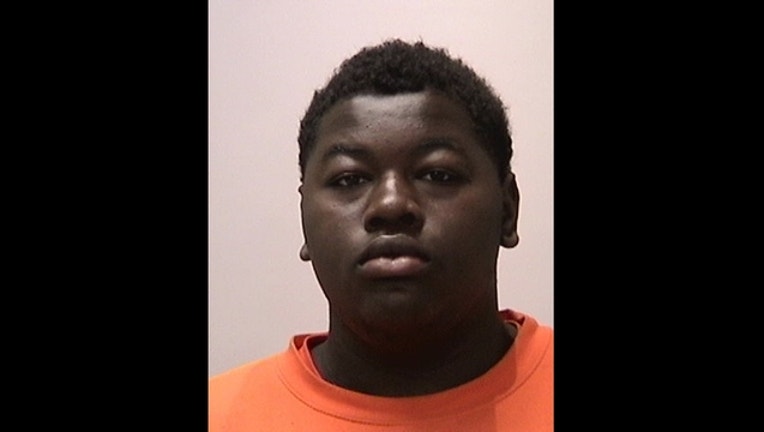 article
SAN FRANCISCO (BCN) - Police last month arrested a man who is suspected of breaking-in to several vehicles throughout San Francisco after officers allegedly caught him red-handed.
Brian Vandercourt, 18, of San Francisco, was arrested after plainclothes officers were conducting an auto burglary abatement operation in the Fisherman's Wharf area, near North Point and Taylor streets, around 2 p.m. on March 25, according to police.
The officers then noticed a vehicle similar to one that had been reported as being involved in auto burglaries. As the officers began following the vehicle, they saw a man wearing a red hoodie exit the vehicle's passenger side and peer into random vehicles, police said.
Officers recognized the man's clothing as fitting the description of a suspect who previously broke into several vehicles in the Richmond District, police said.
As the officers watched, the man returned to the vehicle, which then drove back to the area of North Point and Taylor streets. Once there, the suspect again exited the vehicle and began looking into parked vehicles, before breaking a car window and taking a bag.
The suspect returned to his vehicle and the vehicle then pulled up to another car on Bay Street. Once again, the same suspect exited his vehicle, smashed the car's window and took a backpack from inside, police said.
That's when the plainclothes officers moved in and arrested the suspect burglar, identified as Vandercourt.
The suspect driving the vehicle Vandercourt was in drove off and officers were unable to locate it.
After completing an investigation, officers determined that Vandercourt is allegedly connected to several other car break-ins across the city. Officers arrested him on suspicion of five counts of second-degree 
burglary, two counts of possession of stolen property, possession of burglary tools, conspiracy and resisting arrest, police said.