Almena and Harris plead not guilty in Ghost Ship Fire case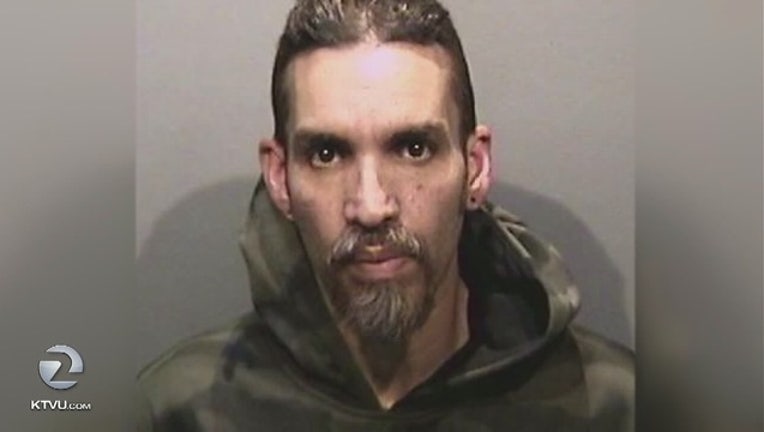 article
OAKLAND (BCN) - Ghost Ship warehouse master tenant Derick Almena and creative director Max Harris pleaded not guilty today to 36 counts of involuntary manslaughter for their roles in a blaze at the warehouse in December 2016 that killed 36 people.
The not guilty pleas by Almena, 47, and Harris, 28, came at a routine procedural hearing following their preliminary hearing last December, at which a judge ruled that prosecutors produced sufficient evidence to have them stand trial.
Almena and Harris, who face up to 39 years in state prison if they're convicted, remain in custody in lieu of $750,000 bail but will seek to have their bail lowered or even be released on their own recognizance when they return to court on March 21 for a bail hearing.
Alameda County Superior Court Judge Morris Jacobson also scheduled a hearing on April 13 on a defense motion to have the charges against Almena and Harris dismissed and their trial to begin on July 16 if that motion is denied.
At the end of the preliminary hearing in December, Judge Jeffrey Horner described the warehouse, where about 25 people lived even though it didn't have a permit for residential use and was cluttered with artwork, woodwork, RVs, trailers and other items, as "a death trap."
Horner said, "There is very strong evidence" that Almena and Harris were responsible for the dangerous conditions at the warehouse, which also was known as the Satya Yuga Collective.
But defense attorneys for Almena and Harris made much of the fact that investigators were never able to conclusively determine the cause of the fire, although an Oakland fire official said she believes it likely was caused by some type of an electrical problem.
 
Alamena's lawyer, Serra, said at the preliminary hearing, "If you don't know what the cause was you can't establish negligence."
Serra also argued that the warehouse was not a fire trap and alleged that the building's owner, Chor Ng, who fled to China after the fire, "had primary responsibility" for the blaze.
Serra also alleged that the Oakland Fire Department knew about the conditions at the warehouse but didn't take any action and "is far more culpable" than Almena.
Serra said today that defense attorneys will make similar arguments if the case goes to trial.
Almena and Harris have both previously sought to be released without bail but have been unsuccessful.
However, Serra said today that the defense believes it has a good chance of being successful at the March 21 bail hearing because of a recent appellate court ruling that judges can't set high bail amounts for low-income people who can't afford to pay unless they represent a danger if they are 
released.
Serra said the defense will argue that Almena and Harris don't represent a danger to society and aren't flight risks.