Amazon CEO Jeff Bezos donates $33 million to help send 1,000 Dreamers to college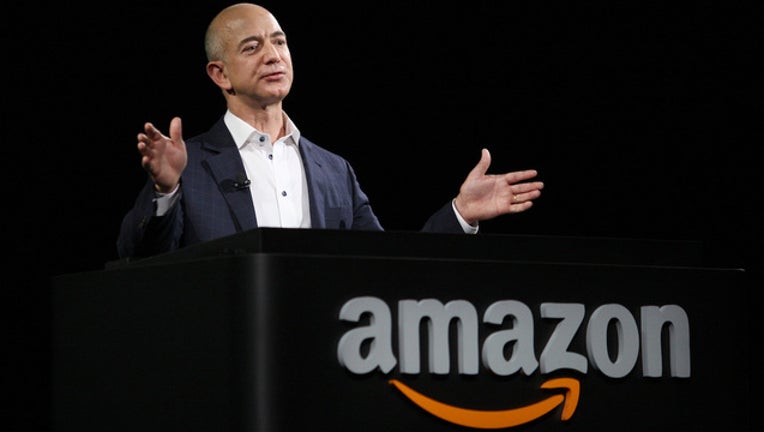 article
(FoxNews.com) - With his newly minted title as the world's richest person, Amazon's Jeff Bezos announced on Friday that he is donating a piece of his $108 billion fortune to fund 1,000 college scholarships for "Dreamers."
TheDream.US, the nation's largest scholarship program for Dreamers, said Bezos donated $33 million in a scholarship grant—one of largest grants in the organization's history—to give 1,000 undocumented immigrant high school graduates who are part of the Deferred Action for Children Arrivals (DACA) program the opportunity to go to college.
"My dad came to the U.S. when he was 16 as part of Operation Pedro Pan," Bezos said in a statement. "He landed in this country alone and unable to speak English. With a lot of grit and determination – and the help of some remarkable organizations in Delaware – my dad became an outstanding citizen, and he continues to give back to the country that he feels blessed him in so many ways. MacKenzie and I are honored to be able to help today's Dreamers by funding these scholarships."
The organization said it currently has over 2,850 students enrolled in its program with partnerships with more than 70 low-cost colleges in 15 states across the country.
TheDream.US president Candy Marshall said Bezos' gift is a "shot in arm for Dream students at a time when some are questioning whether they should be in the United States at all."
In September, President Donald Trump ended DACA protections and has faced multiple court challenges in the months following his decision. The program, however is set to end on March 5.
In August, Bezos joined a long list of other business leaders, including Facebook's Mark Zuckerberg, who have since signed an open letter to Trump urging him to retain protections for immigrant Dreamers.
"Unless we act now to preserve the DACA program, all 780,000 hard working young people will lose their ability to work legally in this country, and every one of them will be at immediate risk of deportation. Our economy would lose $460.3 billion from the national GDP and $24.6 billion in Social Security and Medicare tax contributions," the letter said.
On Monday, Bezos dethroned Microsoft co-founder Bill Gates of the world's richest person title with a net worth of $108 billion, compared to Gates's net worth of $93.8 billion, according to Bloomberg's Billionaire Index.
Read more on FoxNews.com.