American flag ban on college campus draws California lawmakers' rebuke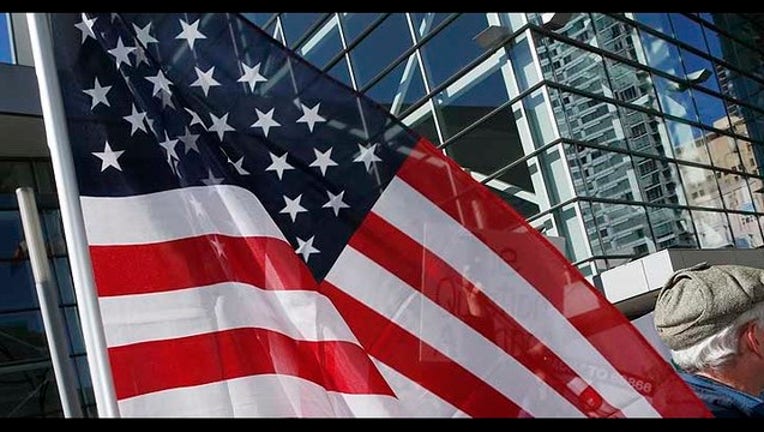 article
SACRAMENTO, Calif. (AP) — When a California college student council banned the display of the American flag from a common area in the student government offices, the action was quickly denounced by the student body president and a higher student panel overturned it two days later.
But fearing that anti-American sentiment could reappear at University of California, Irvine or elsewhere, GOP lawmakers and veterans on Monday proposed a constitutional amendment that would block California's publicly funded colleges and universities from banning the American flag.
"As an immigrant who came to the United States in search of freedom and democracy, I could not stand before you today as a state senator if it weren't for the ideals of that American flag and what it represents," said Sen. Janet Nguyen, R-Garden Grove, who called for protecting the nation's flag.
It's unclear how far her proposal would advance. The amendment needs a two-thirds vote of the Democratic-controlled state Legislature to appear on the November 2016 ballot and so far lacked bipartisan support.
The debate erupted on the Southern California campus with nearly 30,000 students when someone removed a U.S. flag that hung on a wall in a common area of the student government suite. An anonymous note said the flag shouldn't be displayed in the lobby.
Six undergraduate members of a legislative council voted last Thursday to ban displaying national flags, including the American flag. In voting on the resolution, the student council noted that the American flag has been flown in times of "colonialism and imperialism."
It went on to say that "freedom of speech, in a space that aims to be as inclusive as possible, can be interpreted as hate speech."
The resolution was authored by student Matthew Guevara of the university's social ecology school. Guevara did not respond to email requests for comment.
Reza Zomorrodian, president of the Associated Students of University of California, Irvine said he understood the author's intent but disagreed with the council's decision. Zomorrodian didn't respond to an email request for comment Monday.
A higher student panel known as the executive cabinet vetoed the resolution Saturday. The cabinet called the resolution "misguided" and said it didn't represent the views of the students on campus.
"It is this freedom to be able to navigate and explore topics on a wide range of issues that we see at risk if we begin to engage in a particular form of regulation of free speech and its expression through symbols in any space associated with our organization," the cabinet stated.
The university's administration also denounced the action.
Chancellor Howard Gillman issued a statement saying the actions of students in an official capacity were "outrageous and indefensible that they would question the appropriateness of displaying the American flag on this great campus."