'American Sniper' Chris Kyle's widow brings his dog tags to Oscar red carpet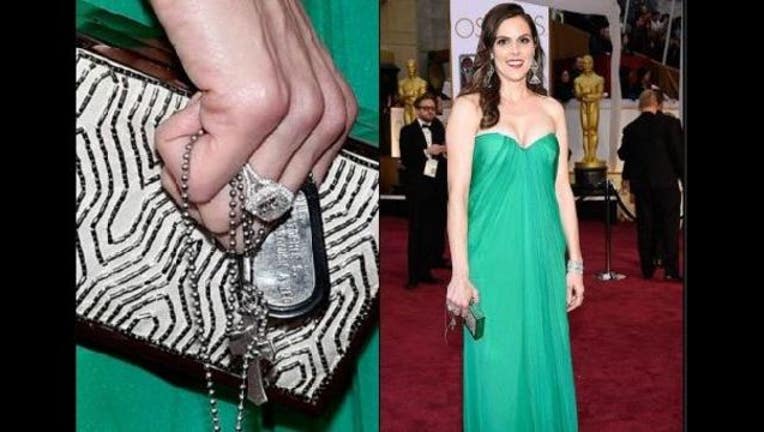 article
(FOX News) - "American Sniper" Chris Kyle's widow Taya walked the red carpet at the Academy Awards on Sunday in Los Angeles, and she brought something very special with her: her late husband's dog tags.
Taya, who has been attending the murder trial of Eddie Ray Routh, the man accused of killing Chris, clutched the tags as she posed for photos at the event, where "American Sniper" was up for several awards including Best Picture.
"I wanted to support everyone who made this movie representing real veteran families, but I didn't think I had the energy to show up at the Oscars, let alone be presentable," she said before the show. "So, I find myself in a surreal position...like Cinderella who scrubs the floors but has a fairy Godmother (Warner Brothers) who got me on a plane and had a dress and jewelry and even the shoes and spanx waiting for me."
Taya attended the ceremony with her sister, and was scheduled to board a red-eye back to Texas for the trial, which was suspended for a day on Monday.
Routh is on trial for shooting and killing Chris and his friend, Chad Littlefield, at a gun range in February 2013.