Americans struggling to make car payments is highest since Great Recession
A growing number of Americans are falling behind on their car payments, an ominous sign for the U.S. economy as high car prices and persistent inflation strain household budgets. 
Car repossessions tumbled in the early days of the pandemic when the government sent millions of Americans stimulus checks. But they have progressively ticked higher as sky-high prices for used and new cars alike forced consumers to take out bigger loans.  
In December, the percentage of subprime auto borrowers who were at least 60 days late on their bills climbed to 5.67% — a major increase from a seven-year low of 2.58% in April 2021, according to Fitch Ratings. It marks the steepest rate of Americans struggling to make their car payments since the 2008 financial crisis. 
RETAIL SALES TUMBLE 1.1% IN DECEMBER AS HIGH INFLATION SQUEEZES AMERICANS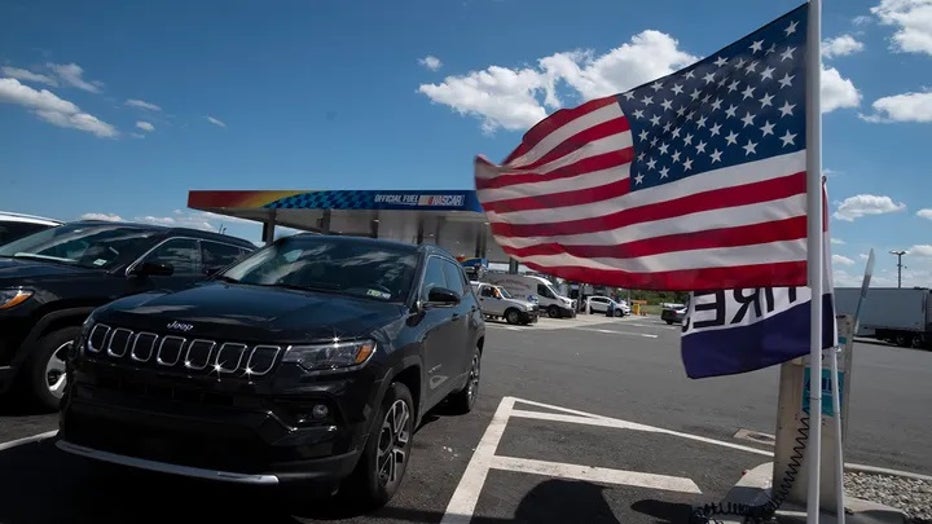 Rapidly rising interest rates have compounded the pain of higher car prices. (Kena Betancur/VIEWpress / Getty Images)
Prices for used and new vehicles surged last year as a result of a semiconductor shortage as well as other COVID-19-induced disruptions in the global supply chain. Although there were fewer cars being produced, consumer demand remained strong, driving prices higher. 
Prices started to subside toward the end of 2022, but the average cost of a new car is still near $50,000 — a record. 
Rapidly rising interest rates have compounded the pain of higher car prices. 
The average new auto loan rate jumped to 8.02% in December, up from 5.15% one year ago, according to Cox Automotive. That, combined with steeper stick prices, pushed new-vehicle affordability to the lowest level of 2022.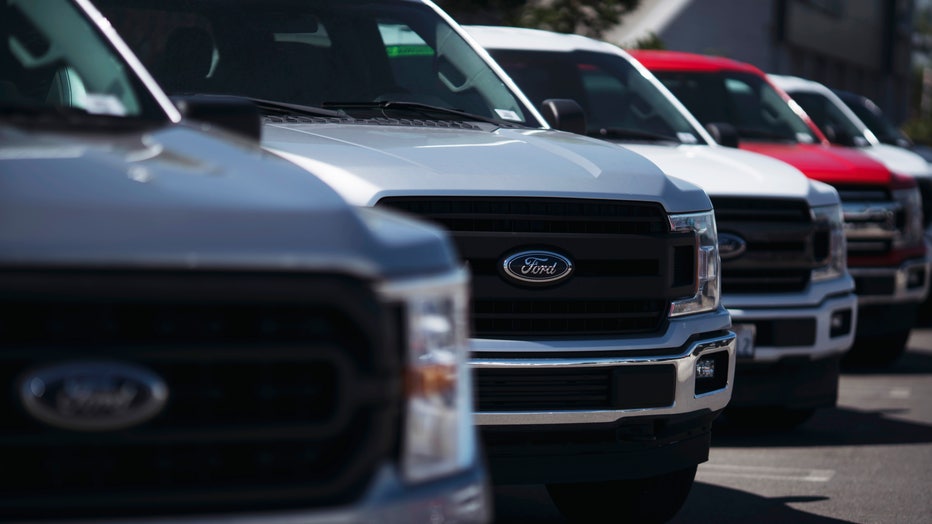 The blue Ford emblem is seen on a new trucks at a dealership on September 23, 2022 in Long Beach, California. (Photo by Eric Thayer/Getty Images)
For many Americans, rising interest rates and high car prices have pushed their monthly payments above $1,000. 
GET FOX BUSINESS ON THE GO BY CLICKING HERE
In fact, the percentage of consumers paying at least $1,000 a month for their cars surged to a record in the final three months of 2022, according to data from Edmunds.com, an online resource for auto inventory and information. About 16% of consumers who financed a new car in the fourth quarter have payments that are that costly, up from 10.5% one year ago. 
That also raises the threat of trouble ahead in the auto industry, should consumers default on their loans.
LINK: Get updates and more on this story at foxbusiness.com.