Another small earthquake rattles Concord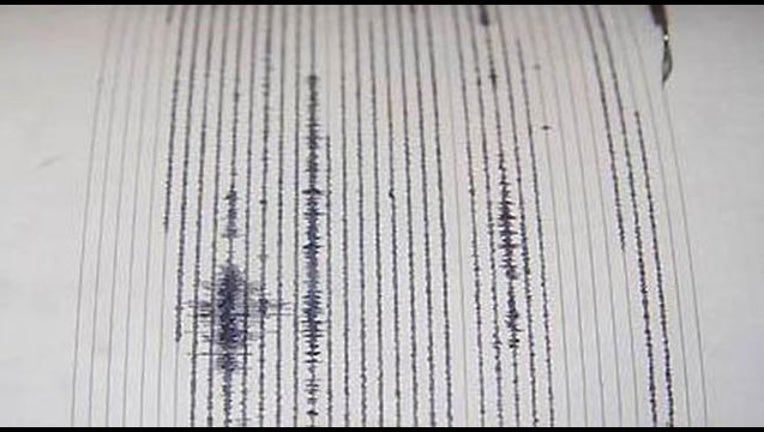 article
CONCORD, Calif (KTVU) -- A small earthquake measuring magnitude 2.8 hit the Concord Fault early Monday evening, the latest in a series of recent seismic activity on the fault.
The quake struck at approximately 6:52 p.m. one mile south of Concord.  
The Concord Fault was also responsible for a magnitude 3.6 quake and several aftershocks Sunday. While it doesn't get the attention of its neighboring faults, experts say it deserves respect.
"Small events show that the stress level is high," USGS seismologist Dr. David Schwartz told KTVU, ''and the Concord fault is one of the major players in the Bay Area."
On a map of seismic activity, the Hayward fault is clustered with a mass of small quakes, dating back more than a decade, showing activity comparable to the Hayward fault to the west.
"Since 2000 the Bay Area has been home to a lot of small earthquakes, most of which you don't feel," explained Schwartz.
Sunday's 3.6 quake, hitting about 3:15 p.m., was felt by many people, in Contra Costa County and beyond.
"It was like a rattling, you know when someone's doing construction, 'Lauren Terrell-Reyes told KTVU, as she headed into the Target store in Pleasant Hill.
In the beverage section of that store, an aisle was taped off due to the quake.
The store manager declined to explain why, but customers said ceiling tiles loosened after the quake and were in danger of falling.
Terrell-Reyes noted, the sales floor shook at her retail job in Walnut Creek as well.
"It was funny because everyone was like, 'what do we do?' I reminded them, it's like in elementary school, let's go back to that!"
At a public park near the epicenter, a mile south of downtown Concord, people attending a baby shower were buzzing about the quake.
"Everybody started screaming," Juan Rios told KTVU, describing the scene in the Ross Department Store in Pleasant Hill.
Rios and his wife were purchasing a shower gift, and couldn't finish fast enough.
"Every time it happens, we think of the one that's supposed to happen, the big one, " said Rios warily.
The 11-mile Concord fault runs from the Carquinez Strait to the Mount Diablo foothills, snaking directly under downtown Concord.
It's been sixty years since its last damaging quake, which measured 5.4, at a time the area wasn't nearly as developed as it is now.
"There's always a chance we'll get to know this fault real well, " liquor store clerk Paul Gianakos told KTVU, at the counter of Monument Wine and Spirits.
Gianakos said he held his breath and braced for the worst, amid thousands of bottles on display and ready to tumble. Not one fell.
"It kind of built for a few seconds, then it went bang, and things jiggled, and it was done, " Gianakos recounted, "we got lucky."
Homes, businesses, Bart tracks and industry all sit along the Concord fault.
"We think it can produce a 6.7 or 6.8," observed Dr. Schwartz, "and if it also involves the Green Valley fault to the north into Solano County, then it could be heavy shaking where all the refineries are."
As Schwartz sees it, every quake should be a nudge toward making an emergency plan, stashing supplies, and securing foundations water heaters, and furniture.
"This is just another wake-up call", he observed, "for people to prepare because we are in the middle of earthquake country."