Antioch father, accused of impregnating victim, convicted of sexual abuse of a minor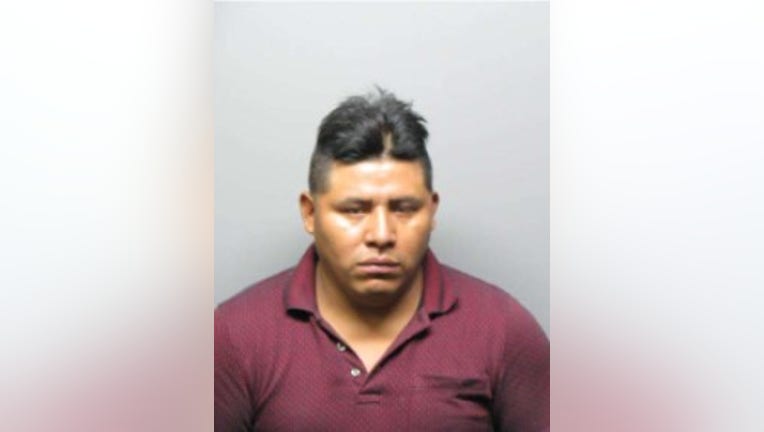 article
ANTIOCH, Calif. - An Antioch father has been convicted on multiple counts of sexual abuse of a minor, after an investigation was launched when the young victim came to a hospital pregnant, prosecutors said. 
On Thursday, a Contra Costa County jury found Julian Chenychen, 40, guilty on 17 felony counts of crimes related to aggravated sexual assault of a child. 
SEE ALSO: Family of 17-year-old boy killed in Antioch drive-by shooting want justice
SEE ALSO: Los Gatos party mom will remain in custody for now
The Contra Costa County District Attorney's office said the investigation into Chenychen began on June 1, 2020, when a minor was admitted to a Concord hospital, where she delivered a full-term stillborn baby. 
Prosecutors said that the victim, identified as "Jane Doe," had severe stomach pains for hours before Chenychen took her to the hospital. They said that the girl told hospital staff that she didn't know what was happening to her body and that she was unaware that she was pregnant.
Authorities arrested Chenychen and referred the investigation to Antioch Police.
Sexual assault detectives with the department immediately began investigating the allegations, police said, and determined that Chenychen molested the victim from 2019 to 2020 in cities including Antioch.
Investigators said that there was no reason to believe there were any additional victims.
Chenychen faced a life sentence without the possibility of parole.
"This is a devastating case," police said as they credited the dedication and collaborative effort involving Antioch detectives, the D.A.'s office, as well as the county's K9 handler, Janet Era, who with support dog Bear, helped comfort the victim through the investigative process.
Authorities also noted that great care was being taken to help the child. The D.A.'s office said, "while the crimes committed against Jane Doe in this case were truly horrific, she is currently in a supportive living situation that's helping her heal from the abuse she suffered in the past."