Apple's Cook: Complying with FBI demand 'bad for America'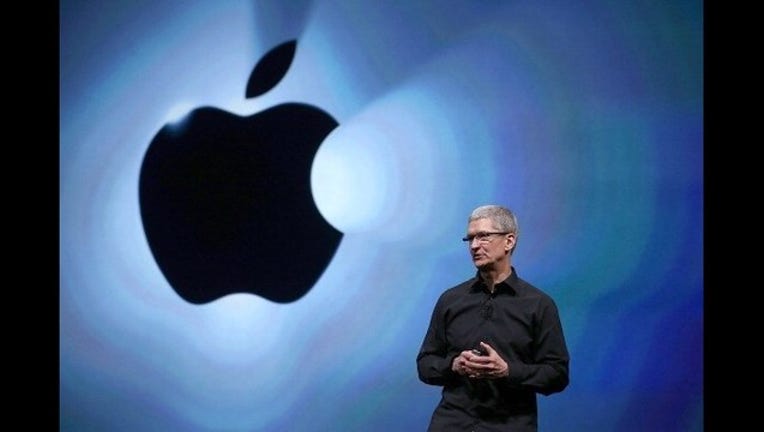 SAN FRANCISCO (AP) - Apple CEO Tim Cook said Wednesday that it would be "bad for America" if his company complied with the FBI's demand for help unlocking an encrypted iPhone used by one of the San Bernardino shooters.
Cook said he's prepared to take the dispute to the U.S. Supreme Court. He also said he would try to make his case directly to President Barack Obama, although he did not say when or where they would meet.
In his first interview since the controversy erupted last week, Cook told ABC News that it was a difficult decision to resist a court order directing Apple to override security features on an iPhone used by Syed Farook, one of two extremists who killed 14 people in the Southern California city in December.
"Some things are hard and some things are right, and some things are both. This is one of those things," Cook said. The interview came as both sides in the dispute are courting public support, through interviews and published statements, while also mustering legal arguments in the case.
Federal officials have said they're only asking for narrow assistance in bypassing some security features on the iPhone, which they believe may contain information related to the mass murders. Apple has argued that doing so would make other iPhones more susceptible to hacking by authorities or criminals in the future.
The Apple chief expressed sympathy for the shooting victims' families, and said his company provided engineers and technical advice to authorities investigating the case. But he said authorities are now asking the company "to write a piece of software that we view as sort of the equivalent of cancer."
The software could "expose people to incredible vulnerabilities," Cook added, arguing that smartphones contain private information about users and even their families.
"This would be bad for America," he said. "It would also set a precedent that I believe many people in America would be offended by."
FBI Director James Comey says the issues raised in the Justice Department's dispute with Apple Inc. represent the "hardest question I've seen in government."
Comey was appearing Thursday before the House Intelligence Committee, a week after a California judge ordered Apple to help the FBI hack into a locked iPhone used by one of the San Bernardino gunmen.
Apple is expected to file an objection by Friday.
Comey says the central question is "who do we want to be, and how do we want to govern ourselves."
He says Apple had been "very cooperative" in the dispute and that there have been "plenty" of negotiations between the two sides.
A Department of Justice spokeswoman did not immediately respond to requests for comment. Apple is expected to file its legal response to the judge's order by Friday.