Armed suspect in custody after taking hostage in San Jose, sheriff says
SAN JOSE, Calif. - A stand-off with a suspect holding a hostage that stretched from Monday night to Tuesday afternoon is finally over.
 "It's a terrible situation. But I think the resolution is really what we hope to do in law enforcement all the time," said Santa Clara County Sheriff Laurie Smith.
 She credited diligent work by crisis team negotiators with turning the tide, and ending the tense situation peacefully. Early Tuesday afternoon, 38-year-old Balbir Singh surrendered, after a 14-hour stand-off with law officers.
 Santa Clara County sheriff's detectives said the drama began around 11:15 p.m. Monday, with a report of a domestic dispute turning violent. Singh allegedly took his father hostage, threatening to kill him, and initiate a gun battle in hopes that deputies would take his life.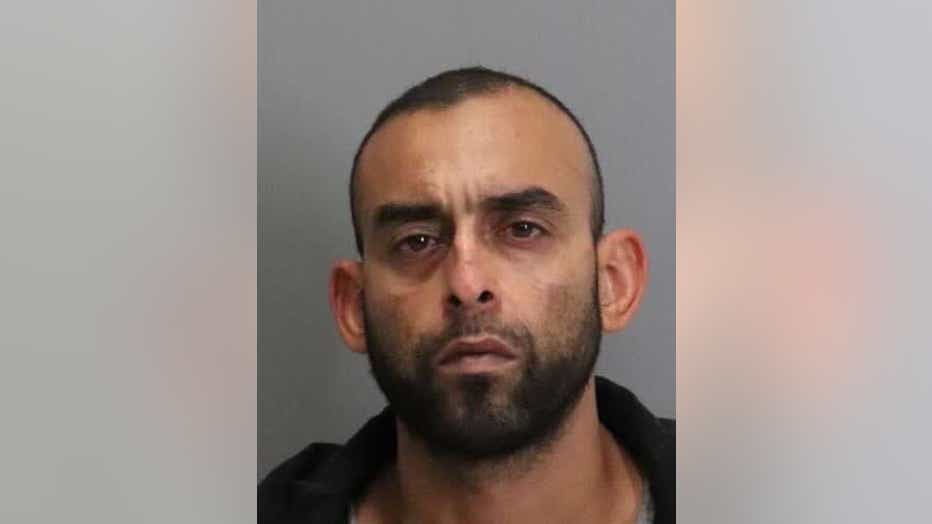 Balbir Singh, 38-years-old, is being booked into the main Santa Clara County jail. He will undergo a psychiatric evaluation.
His mother made it out of the small, single-story home in the 3300 block of East Hills Drive, and called 911.
"We don't want it to turn to violence. We don't want to use force. We want to bring a peaceful resolution in the end," said Capt. Brendan Amori, commander of the Santa Clara County sheriff's special operations unit.
Sheriff's deputies had neighboring homes shelter-in-place, and blocked off East Hills Drive. Some neighbors told Fox 2 Singh's father is a nice man, and expressed concern for his condition.
 San Jose's Police MERGE Unit was brought in as the stand-off moved past the 14-hour mark.
"Our goal is to move in, take over the perimeter and take over the rest team aspect of it. That way they don't have tired personnel trying to make critical, split-second decisions," said San Jose Police Special Operations Capt. Stephen Lagorio.
SEE ALSO: Mom accused of throwing drunken parties where teens were sexually assaulted
Crisis negotiators worked overnight Monday and through the morning Tuesday, finally getting a breakthrough around midday.
 Negotiator Vince Mitre said finding a thread of understanding was key.
 "I often times realize somebody might simply be misunderstood. And I used those words. And that was the turning point during the communication we had," said Mitre. Added Smith, "It was an exceptional job done by the sheriff's office and san jose police in tandem."
Singh was booked into the main Santa Clara County jail. Officials say he'll undergo a psychological evaluation.
Singh is charged with assault with a deadly weapon, elder abuse, false imprisonment, and criminal threats.
 He had been on probation in Santa Clara County for assault with a deadly weapon, felon in possession of a fire arm, and domestic violence.
 Singh's parents were shaken by the emotional events, but otherwise unharmed.