Arrest connected to man killed in Boston terror inquiry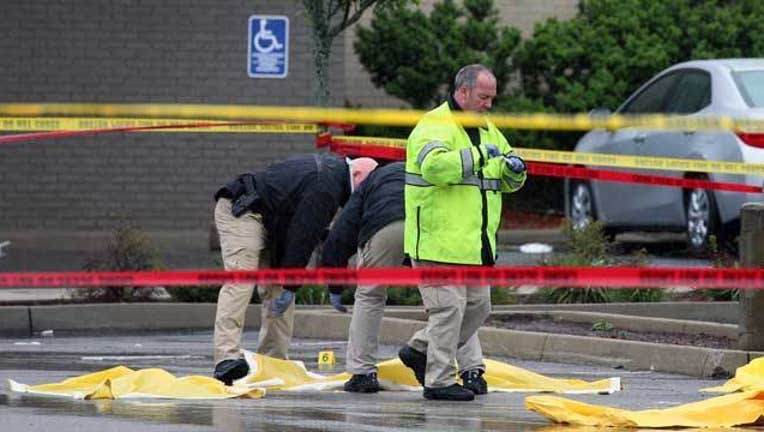 article
BOSTON (AP) — A second man has been arrested in the case connected to the Massachusetts man who was fatally shot by terrorism investigators as they sought to question him about a possible plot to kill police officers.
Nicholas Rovinski, of Warwick, R.I., was arrested Thursday and was expected to appear in federal court Friday, when the charges against him will be announced, said Christina DiIorio-Sterling, a spokeswoman for federal prosecutors in Boston.
Federal authorities say Boston resident Usaama Rahim plotted for at least a week to attack police. He was shot to death when police and federal agents confronted him last week.
Rahim's nephew David Wright was arrested in the case, charged with conspiracy to obstruct a federal investigation.
Rovinski was in custody and couldn't be reached for comment. A telephone call to his house rang unanswered, and a woman inside yelled through the front door to a reporter outside, "Get out of here."
Federal officials had searched his house at least two days last week, but they wouldn't discuss details of the search.
An FBI affidavit supporting the charge against Wright says Rahim, Wright and another man met on a Rhode Island beach "to discuss their plans." It doesn't identify the other man.
Rahim, who had been under surveillance, was confronted on June 2 because he had bought knives and talked of an imminent attack on "boys in blue," the FBI said.
The FBI said Rahim, who had previously discussed beheadings, bought three knives and told Wright he would begin trying to randomly kill police officers.
An anti-terror task force of FBI agents and Boston police officers, faced with an imminent threat, confronted Rahim on a sidewalk and fatally shot him when he refused to drop his knife, authorities said.
Boston police Commissioner William Evans said officers confronted Rahim because "military and law enforcement lives were at threat." He said the officers "made the right call," drawing their guns only after backing away and giving Rahim "multiple chances" to drop the military-style knife he was holding.
Rahim's relatives have disputed investigators' version of events, citing surveillance video of the encounter released by police. They said the video doesn't show him brandishing a weapon or approaching officers aggressively. They said he was not the initial aggressor and did not appear to be breaking any laws as he walked toward a bus stop on his way to work.
His mother, Rahimah Rahim, told WCVB-TV that she never saw any signs that her son had become radicalized. She said she talked with her son about Islamic State and people involved in "criminal activities," and he rejected such activities as "un-Islamic."
Wright, of Everett, Massachusetts, is in custody pending a June 19 hearing.