BART officers make arrests in two separate violent incidents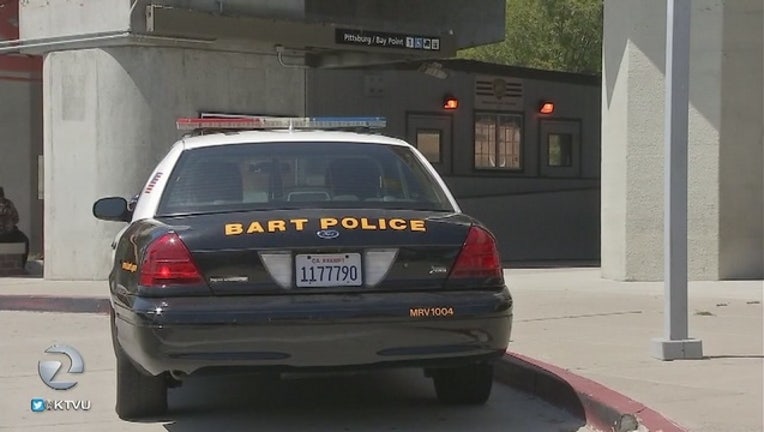 article
OAKLAND, Calif. (BCN) - Officers made arrests in two violent incidents on BART Friday at two different stations, one in San Francisco, one in San Leandro, transit police said today.
A man allegedly assaulted another man at the Sixteenth Street station in San Francisco around 10:45 p.m., and the victim fought back, according to transit police.
Kendricx Manansala, 24, of Daly City, who police described as the aggressor, was arrested on suspicion of assault with a deadly weapon and possession of illegal weapons, police said. He was booked at the San Francisco County Jail, according to police.
The victim suffered bruises to his back, police said.
In the second incident, a man was arrested on suspicion of assault with a deadly weapon at the San Leandro station, police said.
Kirby Cabrera, 40, of San Leandro, was booked into jail after his arrest, according to police. The victim declined medical treatment, police said.
Police issued prohibition orders to both Manansala and Cabrera.
BART police began issuing prohibition orders in 2013. These orders can be issued against anyone who commits certain offenses on BART, and ban the person for 30 days to a year.
The offenses include violence against passengers or employees, or repeated infractions such as urinating in public or defacing property.
"BART police officers have completed extensive training on applying the law, including ways to work with special-needs populations such as individuals with mental illness or homeless persons," then-BART Police Chief Kenton Rainey said at the time.
"Now it's time to begin using the authority as one of the tools we have to keep our riders and workers safe," Rainey said. Rainey has since retired and was replaced by Carlos Rojas, a former Santa Ana police chief.