Bay Area residents begin training, hoping to colonize Mars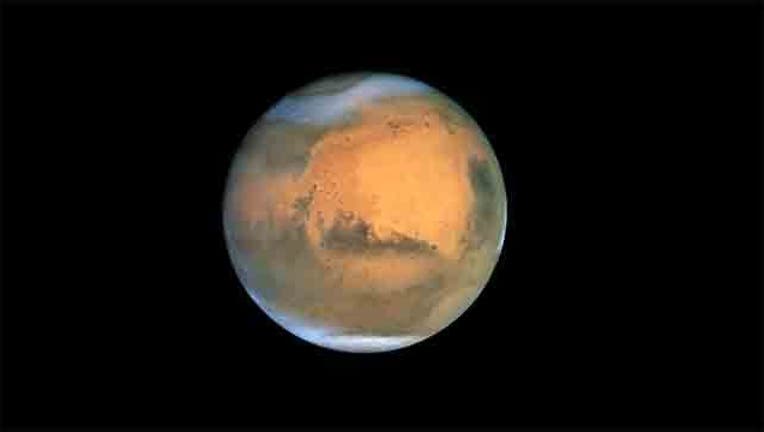 article
The 100 candidates were selected from a pool of more than 200,000 applicants around the world. The 50 men and 50 women selected will now begin a selection round including group training exercises and interviews.
Eventually the Mars One foundation, a nonprofit established to set up a human colony on Mars, plans to set up outposts on Earth in areas like the desert or the Arctic for small groups to inhabit as part of their training.
The training would include scenarios like what they would do if the air supply unit stopped functioning correctly, or if they were running out of water.
Portions of the training process could be televised and organizers hope selling the broadcast rights will help to fund the mission.
One of the several Bay Area residents selected is Peter Felgentreff, 50, a technology worker who lives near Moss Beach in San Mateo County.
"I'm thrilled about it," Felgentreff said Tuesday.
He learned he was selected to be one of the 100 applicants this week and said he is ready to begin the extensive training necessary before he could potentially take the trip to Mars in less than a decade.
The pool of applicants includes people from a wide range of backgrounds -- teachers, artists, engineers -- but little Earth-bound experience could prepare someone to be the first person to move to another planet.
"Let's face it, if you look at the pool that was assembled, no one is a professional astronaut," Felgentreff said. "As a consequence, there is a very long training process."
But while it's a long way off and the candidate pool will be narrowed further, Felgentreff said he is ready for the adventure of settling on another planet.
"I think any time somebody moves and moves forward, they leave things behind," Felgentreff said. "As far as things becoming real, I think they're going to be really interesting. Ultimately this is a long-term process."
Kenya Armbrister, 36, an Oakland resident who works in research and development in San Francisco, said she has been taking the time to meet as many of her fellow applicants as she can as she prepared for her interview last month.
"I'm really excited to be a part of this, it's something I've been working on for the last 14 months of my life," Armbrister said Tuesday.
Armbrister has been meeting her other potential Mars explorers by attending a Mars Society conference in Texas, where she met the CEO of Mars One and about two dozen fellow applicants, and visiting the Mars Society's Mars Desert Research Station in Utah.
She said she thinks it's important to get to know her fellow applicants before the training process starts this autumn, as the most important aspect of the selection process will be how well the candidates function as a team.
Meeting so many of the other applicants has given Armbrister a sense of the enthusiasm among her fellow applicants.
"Everyone is pretty excited," she said. "It's a great accomplishment to know I did well enough to be one of the final 50 women involved in this."