Bay Area's chilly temperatures to be followed by rain later this week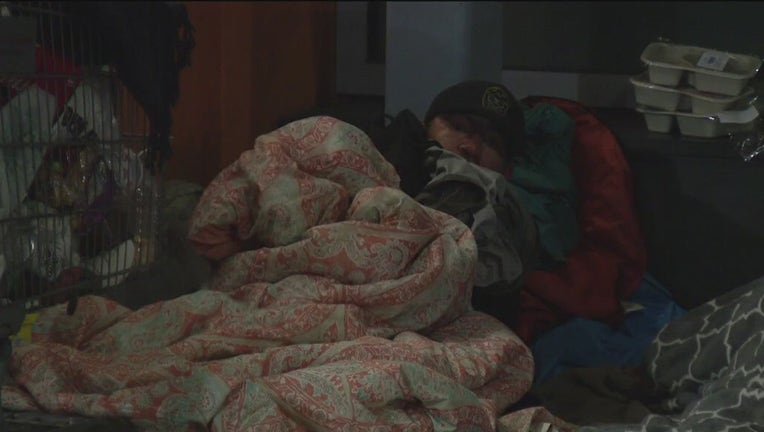 article
SAN FRANCISCO - Bay Area residents can expect the frigid nighttime and morning temperatures to continue through at least Wednesday.
The National Weather Service (NWS) San Francisco Bay Area said that a frost advisory remained in effect from midnight to Wednesday morning at 9 a.m.
The weather service said that temperatures dipping down to as low as 33 degrees will result in frost formation.
The frost advisory covered regions including the North Bay and East Bay Interior Valleys, the East Bay Hills, and the Southern Santa Clara Valley.
The NWS warned the cold temperatures put unhoused populations at risk and advised people take the necessary precautions to protect themselves and stay warm overnight. "These temperatures are extremely hazardous to unsheltered populations. Protect people, pets, plants, and pipes from the cold!" the weather service said on Twitter.
SEE ALSO: Homeless advocates in North Bay open cold weather shelters
Temperatures were expected to rise again on Thursday, but the frigid conditions would be followed by a double storm system. 
The first system was expected to hit after 5 p.m. on Thursday with rain continuing on and off through Friday morning. 
The forecast showed most areas would receive less than an inch of rain, but some mountain regions could see as much as 1.5 inches.
The second system was then expected to hit late Saturday and into Sunday, with generally light rainfall anticipated, according to the NWS.
Experts said the region would see far less impact from the rain than the previous series of powerful storms in late December and earlier this month.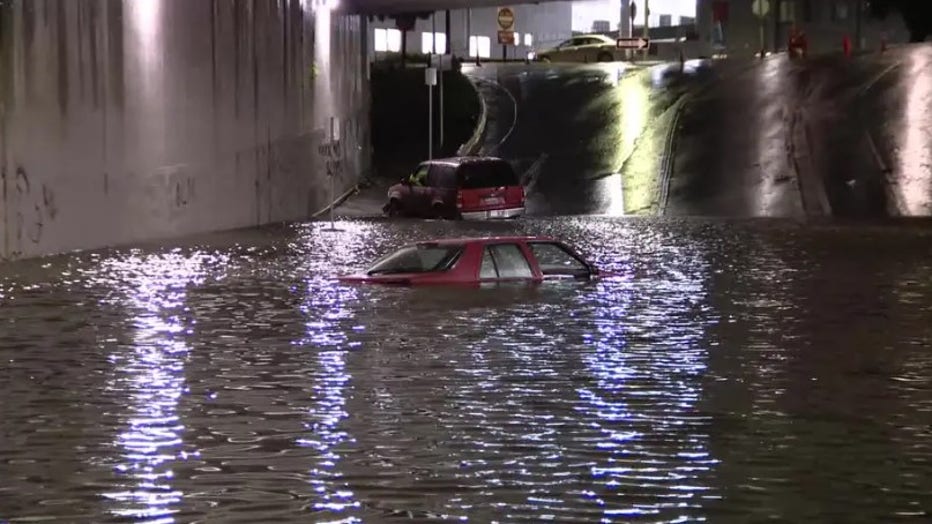 A car is submerged under an overpass in Oakland. Jan. 4, 2023
"Soils are still quite wet but have had a two-week drying period," said National Weather Service meteorologist Alexis Clouser. "We're not concerned with any flooding or anything like that. The totals for these next storms are quite low compared to what we saw in early January," Clouser added.
The recent storms have meant a boon for snow levels in the Sierra.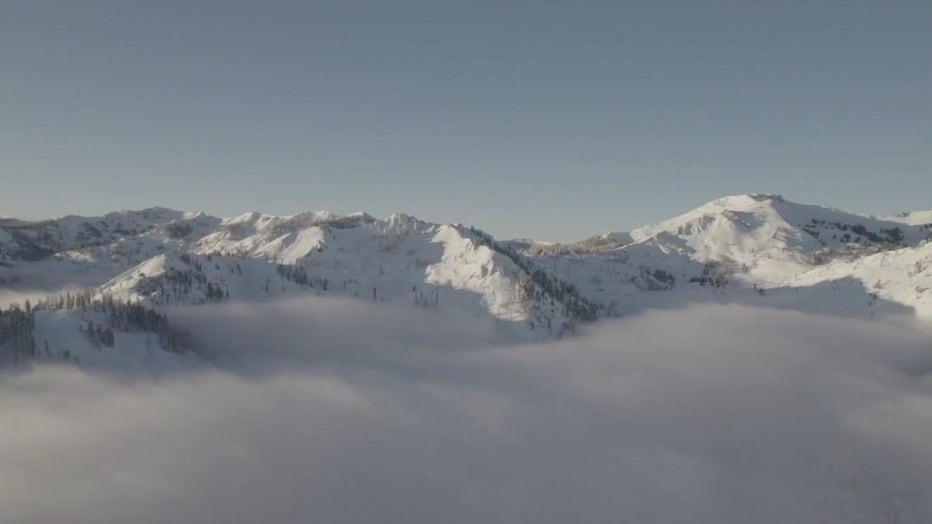 New figures from the UC Berkeley Central Sierra Snow Lab showed snowfall has already hit 100% of its annual average, with fresh powder over the weekend adding to the impressive totals.
On Monday, the research field station reported, "A fresh 3" (7.5 cm) of new #snow over the last 24 hours takes our season total to 360" (914 cm, 30 feet)! For reference, we average* 360" of snowfall per year and we've made it to that mark with several months left."
Researchers crossed their fingers that the momentum will keep going, saying, "Now, we need the storm window to stay open."
Bay City News contributed to this report.