Berkeley man scores $5 million in second lottery win in two months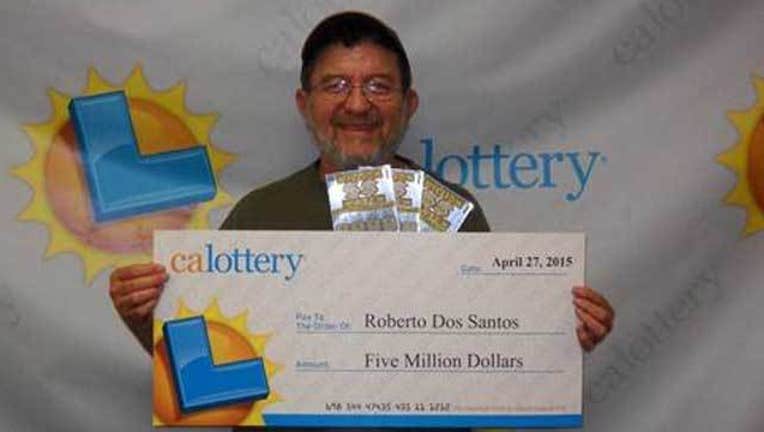 article
BERKELEY, Calif. (KTVU and wires) -- A Berkeley man can consider himself lucky after winning a prize from a California Lottery Scratchers ticket for the second time in two months.
When Robert Dos Santos won $1,000 a couple months back by playing a $20 "Million $$ Match" Scratchers ticket, he didn't stop playing the lottery, lottery officials said.
On Friday, he discovered he had bought another winning ticket, this time with a $5 million prize, lottery officials said.
Dos Santos told lottery officials he still isn't sure what he is going to do with the multimillion dollar prize. He also said he plans on continuing to play more Scratchers tickets.
The store where he purchased his ticket, a 7-Eleven located at 1501 University Ave. in Berkeley, will also be awarded $25,000 for selling the winning ticket, lottery officials said.