Big rig crashes into Oakland home, minor injuries reported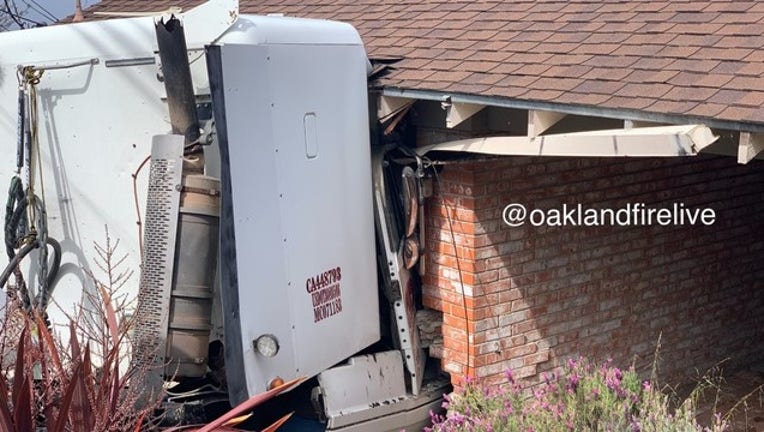 article
OAKLAND, Calif. (KTVU) - The Oakland fire department is at the scene of a big rig that has crashed into the garage portion of a home.
The incident occurred some time before 11 a.m. Occupants inside of the home were not injured and have been asked to stay out of the house until a building inspector arrives. 
The driver sustained minjor injuries.
The fire department tweeted at 11:18 a.m. to avoid the area of Colton Blvd & Snake Rd.