Big-rig wreck backs up traffic on Hwy 242 in Concord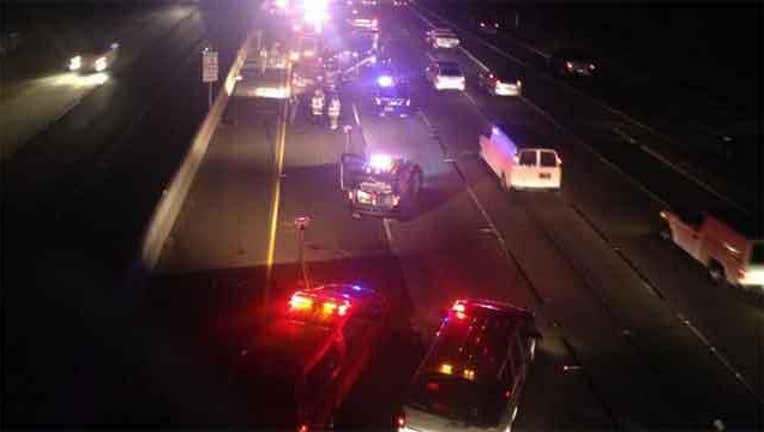 article
CONCORD, Calif. (KTVU and wires) -- Traffic is backed up in both directions on state Highway 242 in Concord Tuesday night due to a big rig that overturned after striking the center divide, according to the California Highway Patrol.
The incident was reported at 8:14 p.m. after a northbound semi truck collided with the center divide just south of Olivera Road, spewing debris into both northbound and southbound lanes of traffic, according to the CHP.
A Sig-alert was issued at 8:28 p.m. and at this time there is no estimate for when the roadway will reopen. Traffic is currently flowing in both directions, but only in one right-hand lane on both sides of the highway, according to the CHP.
At least one injury was reported and an ambulance was called to the scene, but information about the number of victims and whether or not they were transported to a hospital was not immediately available.