Bike sharing could expand to East Bay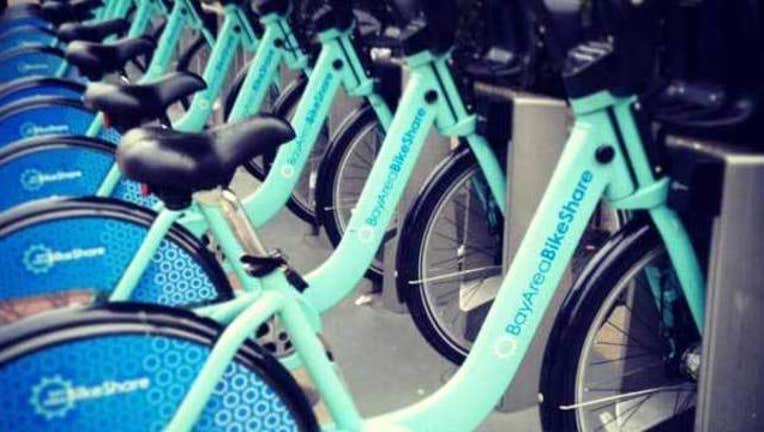 article
SAN FRANCISCO (KTVU) - Transit planners are set to vote on a contract to add thousands of bikes to a bike-sharing program, expanding the service to some East Bay cities for the first time.The plan would increase the number of bikes from 700 to 7000, making more bikes available in San Francisco down the Peninsula to San Jose. This would also put bikes in Berkeley, Emeryville and Oakland for the first time.
In San Francisco riders who use the bike-share service say they love it because it's convenient and means they don't have to worry about the bike once they're done using it. They add that expansion is needed.
As far as where the new locations will be, that's where riders can weigh in.
The bike share company, Motivate International, will launch a web portal where cyclists can have their say on where the new stations should be.
The expansion vote is expected to take place in Oakland at the MTVC meeting Wednesday at 9:30 a.m., a press event announcing the new bikes is set to take place at 10:45 a.m.
The expansion will cost nothing to taxpayers as the program is all corporate and requires no public funding.