23 boats, jet skis and houseboats involved in dock fire at Lake Berryessa's Markley Cove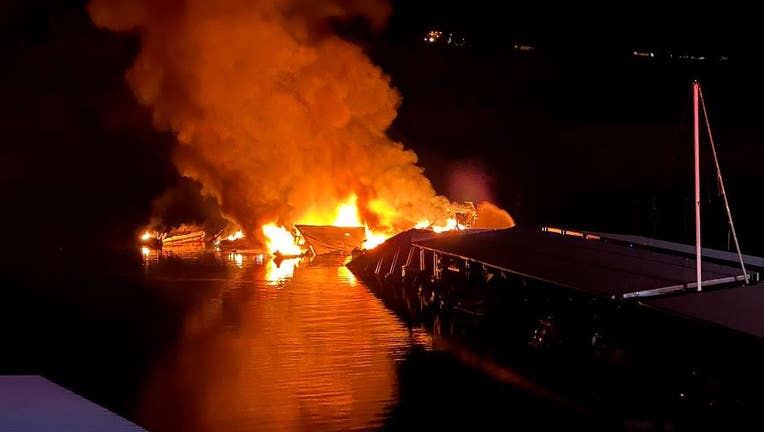 article
NAPA, Calif. - Cal Fire's Lake-Napa County unit and multiple other agencies are at the scene of a dock fire at Lake Berryessa's Markley Cove Friday night. 
23 boats, jet skis, and houseboats were on fire. 
The fire agency first tweeted about the incident at 10:15 p.m. on Friday. They shared dramatic images of the blaze. 
Officials said there were no reported injuries. 
Once firefighters had the upper hand, they said an active burning area of the dock had detached and was floating off on its own. 
Cal Fire said in an update around 11 p.m. that here were no additional exposures and that the fire behavior was "minimal." Parts of the burning remains have sunk or were smoldering.