BottleRock Napa Valley postponed again over coronavirus concerns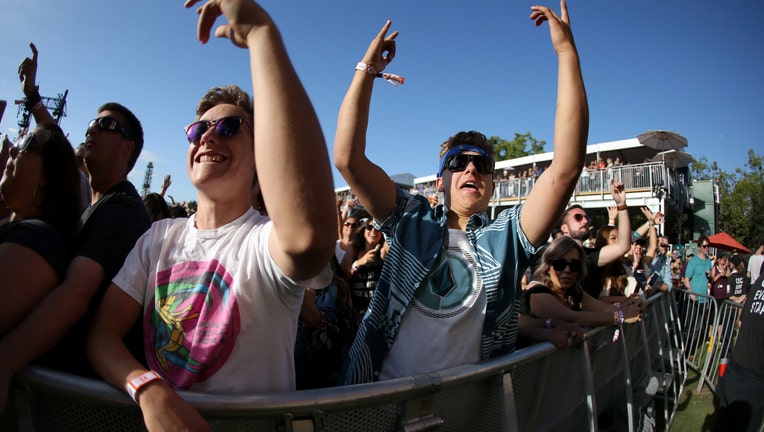 NAPA, Calif. - The eighth annual BottleRock music festival in Napa has once again been postponed over rising concerns surrounding the coronavirus pandemic. 
The sold-out festival is now scheduled for Sept. 3-5, Labor Day Weekend, at the Napa Valley Expo in downtown Napa. 
"We are looking forward to bringing back live music to the Napa Valley during this beautiful time of year," organizers wrote on the festival's website. 
Earlier this week, Governor Gavin Newsom put on the "emergency brake" and pushed a large portion of California to the purple tier, the state's most restrictive level in a four-tier system. Napa County, which was in the orange tier prior to the announcement, dropped two levels to purple status. 
MORE: Newsom considering statewide curfew as COVID-19 cases surge in California
BottleRock had already been rescheduled twice this year, first to October 2020 and then May next year. If you purchased a ticket and wish to hold on to it, no further action is required. To request a refund, visit the festival ticket options. 
"We thank you for your patience and understanding, and can't wait to celebrate live music with you again," organizers wrote. 
The full lineup is expected to be announced in early 2021. 
Keep up with the news by downloading KTVU's news app and subscribing to our newsletter
This story was reported from Oakland.