Boy dies in Anitoch Lucky supermarket parking lot shooting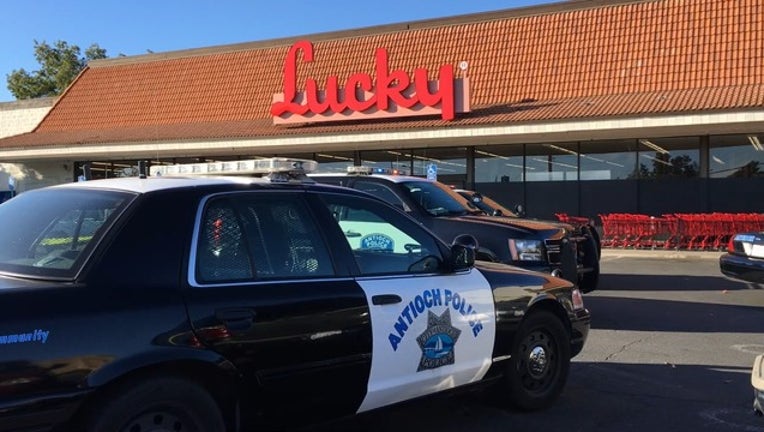 ANTIOCH (BCN) A boy was shot to death late this afternoon in Antioch in what was an apparent homicide, police said.
Officers were sent at 3:59 p.m. to the 100 block of East 18th Street after someone reported a shooting. 
When officers arrived, they found a teenage boy with gunshot wound in the Lucky supermarket parking lot. Police said the boy was critically wounded and died where they found him. 
The boy died at the scene. His name is not being released. 
Police are searching for the shooter, but have not released a suspect description. 
The homicide is under investigation. Anyone with information about the killing is asked to call the Police Department at (925) 778-2441 or Detective Loren Bledsoe at (925) 779-6884. 
Information can also be sent by text to 274637 using the keyword ANTIOCH.
KTVU contributed to this report