Boy's allergy death leads to lawsuit against cafe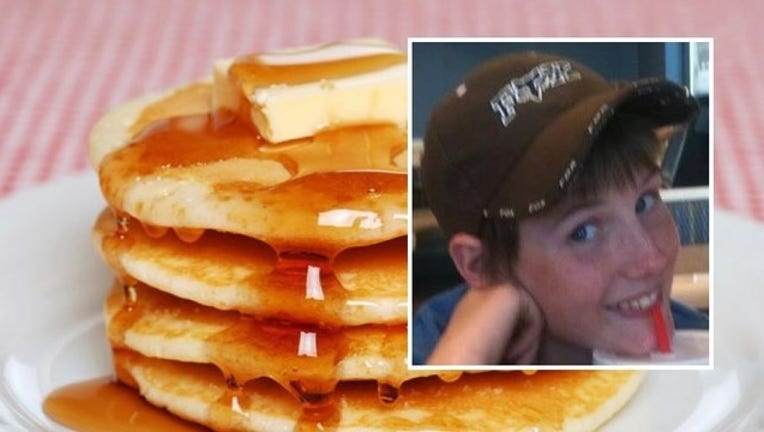 article
Cindy Johnson, the teen's mother, told Daily Mail that she asked the wait-staff at the local restaurant if the pancakes were in fact dairy-free.

The staff assured the Johnsons that the pancakes contained no dairy, and Scott ate two. However, as soon as he finished the pancakes, the family immediately realized that something had gone wrong.

"He had just finished and he said, 'We have to go now,"' said Cindy Johnson. 

Scott had forgotten to bring his EpiPen and nebulizer to the restaurant, so the family rushed home. After administering both medications, Scott's condition began to worsen and the Johnsons called 911.

"I was 18 miles off the highway when I got the call," said Steve Johnson, Scott's father, who was working at the time of the incident. "Hardest thing for me was I didn't even get to talk to him."

Three days after eating the pancakes, Scott died. Doctors said he suffered an anaphylactic shock that caused his heart to stop beating.

The family is now suing the Minnesota Nice Cafe, and is hoping to make more people aware of the severity of food allergies.

"Just one mistake can take someone's life," said Cindy Johnson,according to FOX 2 St. Louis.
Because of the lawsuit, Minnesota Nice Cafe told WCCO they couldn't comment. Gus Nicklow from Meshbesher & Spence is representing the Johnson family. 
The Johnson family has started a Go Fund Me page to help pay Scott's medical bills, and to bring more attention to their cause.