Brother and sister die after falling into Kings River
FRESNO, Calif. - An 8-year-old girl and her 4-year-old brother died after they fell into the Kings River Sunday afternoon in Central California.
The pair was swept away by the river around 2 p.m. about a mile from Pine Flat Dam, Fresno County authorities said. 
Fresno County Sheriff John Zanoni posted that the kids, their mother, and her friend were trying to make their way out to a rock to climb when a current carried the kids away. Neither was wearing a life jacket.
Deputies and Cal Fire firefighters used a helicopter and rescue boats to search for the children. Less than an hour into the search they found the girl's body in the river. The boy's body was found Monday about 1.75 miles downstream from where he fell, the Fresno County sheriff's office said.
The names of the children were not given.
ALSO: California officials warn of fast-flowing rivers as multiple people go missing
Both the Kings and San Joaquin Rivers have been closed since March 14. The sheriff said heavy winter storms and melting snow have created high water levels and hazardous conditions.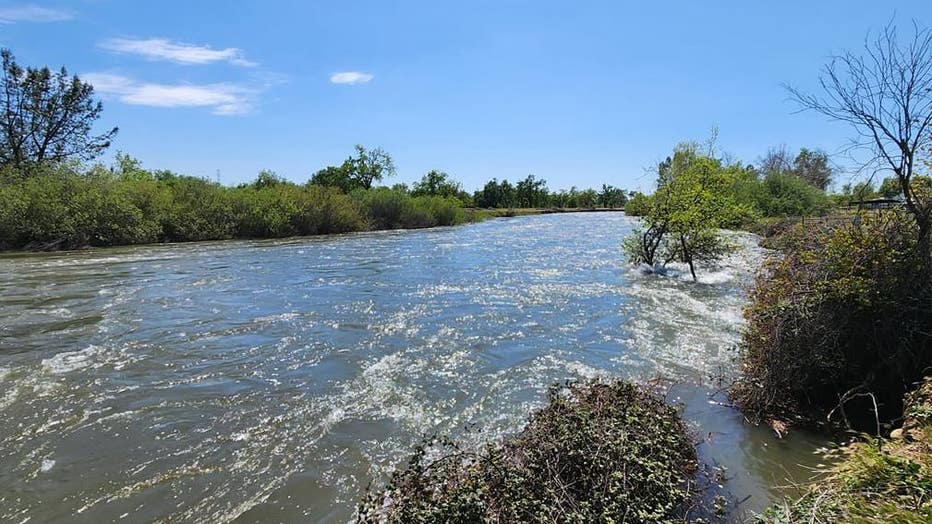 The Fresno County Sheriff said two kids were swept away in Kings River Sunday afternoon. Photo: sheriff
The sheriff said recreational users will be fined if they violate the closure.