California mudslides death toll now 20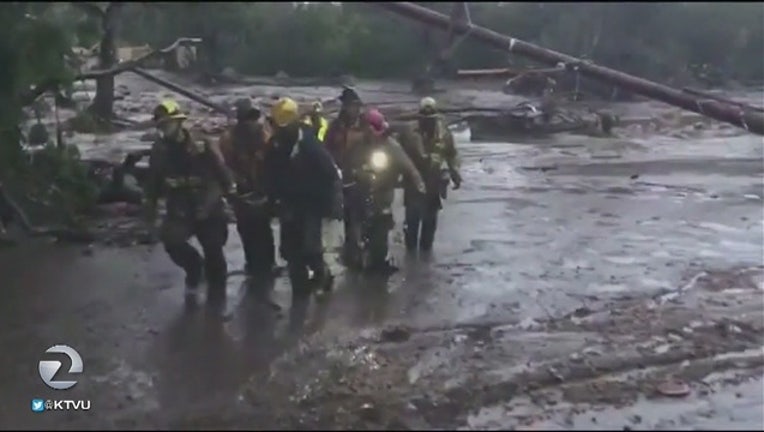 article
MONTECITO, Calif. (AP) - The Latest on deadly California mudslides (all times local):
9:25 a.m.
Authorities say another body has been found at the scene of Southern California's devastating mudslides, increasing the death toll to 20. 
Santa Barbara County spokesman Justin Cooper said Sunday that four people still remain missing amid the destruction in coastal Montecito. 
Cooper did not give any additional information, only saying the coroner's office will identify the body.
The U.S. 101 freeway and many surrounding roads are closed indefinitely as crews continue to clear mud and rocks from the community inundated by flash floods last week. 
--------
9 a.m.
A candlelight vigil is planned for the victims of devastating mudslides in Southern California. 
Five people remain missing Sunday as crews continue to remove mud, boulders and downed trees five days after a powerful storm sent flash floods rushing through coastal Montecito, killing at least 19 people. 
The vigil organized by Montecito elected officials is scheduled for 5 p.m. at the Santa Barbara County Courthouse Sunken Garden. The event will include an interfaith service. Anyone wanting to attend is invited to bring candles.
The mudslides before dawn Tuesday destroyed at least 65 homes and damaged more than 460 others.