California proposes historic $1.5M fine for taking water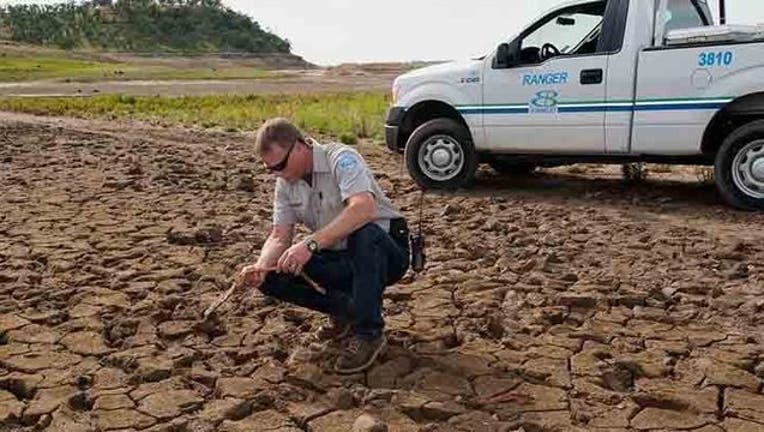 article
SACRAMENTO, Calif. (AP) — California regulators on Monday proposed a first-of-its-kind, $1.5 million fine for a group of Central Valley farmers accused of illegally taking water during the drought.
It would be the first such fine against an individual or district with claims to water that are more than a century-old, known as senior water rights holders. Entities with those rights have long enjoyed immunity from cutbacks.
The fine reflects the rising severity of California's four-year drought that has prompted the state to demand cutbacks from even those who have been historically sheltered from mandatory conservation.
The State Water Resources Control Board said state data showed the Byron-Bethany Irrigation District in the eastern San Francisco Bay Area diverted water from a pumping plant even after it was warned in June that there wasn't enough legally available.
The district serves 160 farming families in three counties in the agriculture-rich Central Valley and a residential community of 12,000 people.
It has sued the state over the board's June warning to immediately stop taking water because the watershed was running too dry to meet demand. The district estimates its farmers will see a $65 million loss in crops that include cherries, walnuts and grapes.
District general manager Rick Gilmore said he did not know a penalty was coming and wasn't aware of the details. The water that the state believes was taken might have been supplemental supplies purchased by the district, he said.
Andrew Tauriainen, a prosecutor for the water board, said there was no indication the district had been taking such supplemental water from other sources before the alleged diversions began.
The board has sent out more than 9,000 notices across the parched Central Valley warning of short water supplies. Unexpected rainfall in Southern California over the weekend hasn't affected enforcement.
State inspectors have conducted about 1,200 investigations in the past year but only took action on two. Officials say Byron-Bethany was targeted because it was publicly defying the board and diverting water.
State officials anticipate cracking down on more districts and individuals this summer.
"Our resources are somewhat limited here, and we are taking our cases as we can get them and as we can develop them," Tauriainen said.
Byron-Bethany has 20 days to request a hearing before the water board to contest the fine, although it's unclear how long it could take to resolve the case. The maximum penalty the five-member board could assess is $5 million, depending on how the water was used.
The water board issued a cease-and-desist order last week against the West Side Irrigation District to immediately stop taking water. That district also had filed a lawsuit challenging the board's cuts, but the state says it's not retaliating against the agency.
Courts have not settled the question of whether the board has authority to demand cuts from farmers, cities and individuals with California's oldest claims to water.
Until policy changes take effect next year, senior rights holders must only report water use every three years and aren't required to meter consumption.
They have strong incentives to fight any state-ordered curtailments because they will likely see similar cuts in future dry years if they yield in this drought, said Jeffrey Michael, an economist at the University of the Pacific in Stockton.
Meanwhile, some users keep drawing water despite warnings by the state board.
The San Francisco Public Utilities Commission intends to continue diverting water for city-operated Camp Mather near Yosemite National Park unless it receives a cease-and-desist order, spokesman Tyrone Jue said.
Board officials said they could not confirm if San Francisco was under investigation over the matter.