California Tesla driver caught on video in suspected road rage attack arrested
LOS ANGELES - The Tesla driver allegedly behind a road rage attack that was caught on video on a Southern California freeway has been arrested, authorities announced.
Officials with the California Highway Patrol identified the suspect as 36-year-old Nathaniel Walter Radimak of Los Angeles. He was arrested by CHP's Major Crimes Unit in Torrance on Sunday.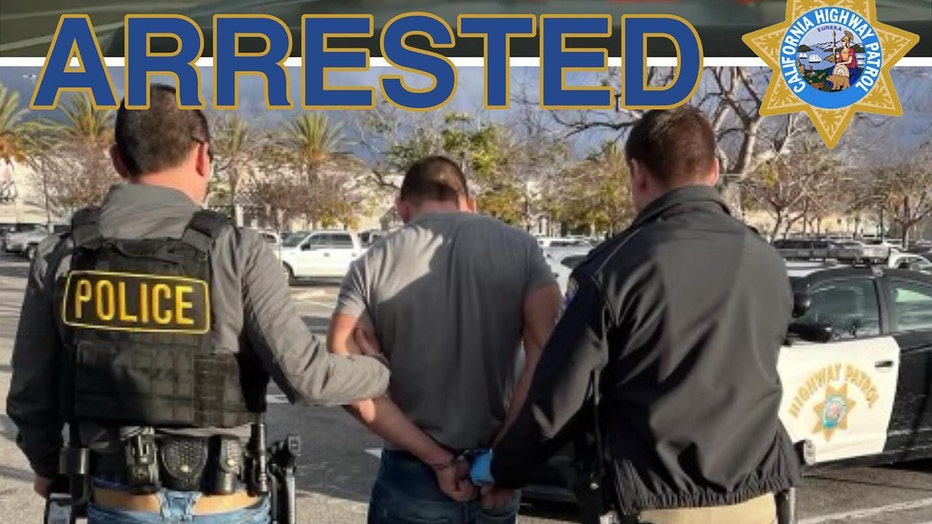 Nathaniel Walter Radimak was arrested in connection with several road rage attacks across SoCal freeways. (Credit: CHP)
The CHP said Radimak is the pipe-wielding man who was seen on video in the Jan. 11 incident that occurred while he was driving his black Model X Tesla on the southbound lanes of Highway 2 near York Boulevard in Glendale. 
That morning, the driver of a Chevrolet pickup truck observed a road rage incident involving the black Tesla and began recording with his cellphone.
RELATED: Video shows Tesla driver attack another vehicle on SoCal freeway
A few minutes later, the driver of the Tesla attempted to merge into the left lane and bumped into the Chevrolet, hitting the front passenger side. Both cars continued driving and a few seconds later, the Tesla driver stopped in the middle of the freeway, got out of his car with a "pole-like object" and hit the Chevrolet's door and window multiple times.
The Tesla driver then walked back to his car and drove away.
The video footage and several leads helped the CHP in the investigation which led to Radimak's arrest. 
CHP officials are still working to determine if Radimak is connected to other road rage incidents in the area.
He was booked with an assault with a deadly weapon charge and in addition, Radimak has two outstanding warrants. His bail was set at $5,175,000 for his alleged crimes.