California voters reject measure to limit dialysis company profits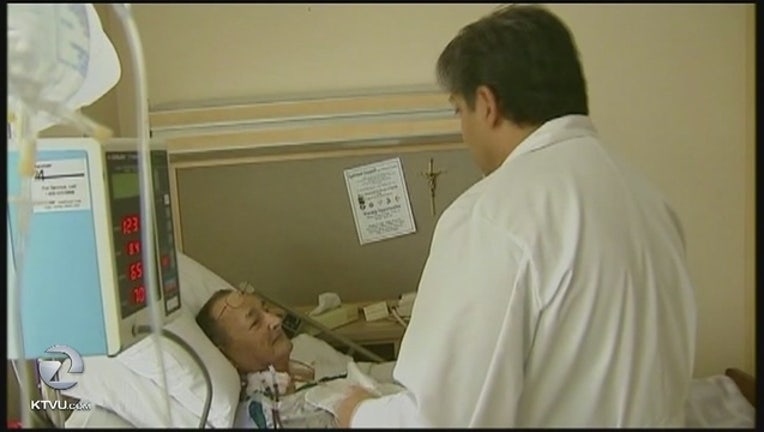 article
SACRAMENTO, Calif. (AP) - California voters on Tuesday rejected a ballot measure that would have capped dialysis clinics' profits in an effort to improve patient care.
With 93 precincts reporting, the No on Proposition 8 side had garnered 62 percent of the vote.
Proposition 8 would have limited profits for dialysis clinics that provide vital treatment for people whose kidneys don't work properly.
The measure was the most expensive initiative on the 2018 ballot in California, generating more than $130 million in campaign contributions. A health care workers union, Service Employees International Union-United Healthcare Workers West, funded the $18 million supporting campaign. Dialysis companies contributed more than $111 million to kill the initiative.
The union argued Proposition 8 would stop the dialysis companies from cutting corners to make money and force them to invest more of their revenue into patient care. Supporters say the profit-hungry companies don't adequately clean clinics and overwork staff.
Dialysis providers say the measure was actually a tactic to pressure the dialysis companies to let workers unionize and would have forced clinics to close. They say most California clinics provide high quality care.
"Prop 8 would have made it more difficult for me and for all dialysis patients to get the life-sustaining treatment we need," DeWayne Cox, a dialysis patient working with the opposition campaign, said in a statement. "It's wrong that the UHW union was willing to put our lives at risk to further their organizing agenda."
Dialysis companies' effort to kill the measure was the most expensive campaign on one side of a ballot initiative in the U.S. since at least 2002. Most of that money came from the two largest dialysis companies operating in California: Denver-based DaVita Inc. and Germany-based Fresenius Medical Care.
"They used that massive spending to scare and mislead Californians," Emanuel Gonzales, a dialysis technician working with the Proposition 8 campaign, said in a statement. "We set out to hold the dialysis industry accountable... We won't stop until it is truly reformed."
Proposition 8 supporters say they plan to try to pass the measure again in 2020 and in the meantime will lobby for it in the Legislature.
The measure would have barred dialysis clinics from charging patients more than 115 percent of what providers spend on patient care and quality improvement. If clinics exceeded that limit, they would have to provide rebates or pay penalties.
Although the measure didn't spell out exactly which expenses counted toward the limit, dialysis companies argued critical management expenses would be classified as profits and bankrupt clinics.
The nonpartisan Legislative Analyst's Office estimates dialysis companies currently make roughly $3 billion in annual revenue from their California operations.
Dialysis patients typically undergo hourslong treatments three times a week when machines filter their blood, essentially performing kidney functions outside the body. Tens of thousands of patients receive dialysis treatment in California each month, according to the Legislative Analyst's Office.
It was one of several health care-related measures on California ballots.
Voters on Tuesday also approved Proposition 11, a measure that will let private ambulance companies require workers stay on-call during paid breaks.
Voters also authorized $1.5 billion in bond funding for children's hospitals by passing Proposition 4. The measure will fund construction, renovation, expansion and new equipment in children's hospitals. The money will have to be paid back over time with interest.