California woman saved dangling from Idaho bridge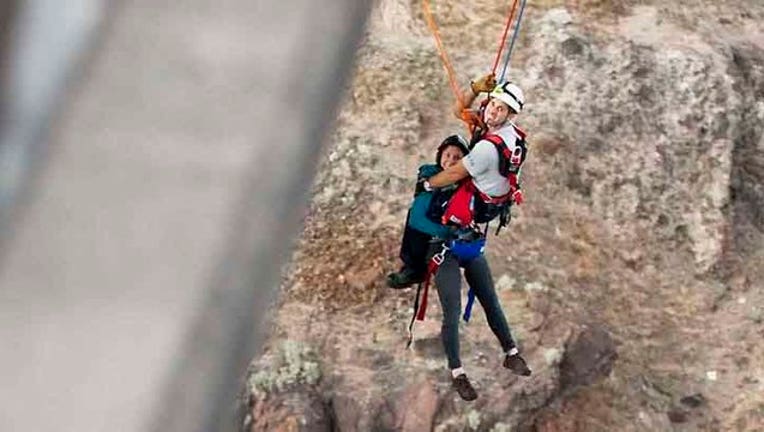 article
TWIN FALLS, Idaho (AP) -- A California woman whose parachute got snagged on an Idaho bridge and was left dangling 500 feet above the Snake River has been rescued without injury.
Multiple agencies on Tuesday helped pluck 26-year-old Carla Jean Segil of Big Bear, California, from beneath Perrine Bridge over the Snake River Canyon and lifted her to safety.
The Twin Falls County sheriff's office says a wind gust caught Segil's parachute and blew it into the support structure of the bridge, where she dangled for about half an hour.
The Perrine Bridge is popular with BASE jumpers, who parachute from a fixed structure or cliff.
Last week, 73-year-old James E. Hickey of Claremont, California, died when his parachute deployed too late and he landed in the Snake River.