Campbell 10-year-old sets unofficial age group record for half marathon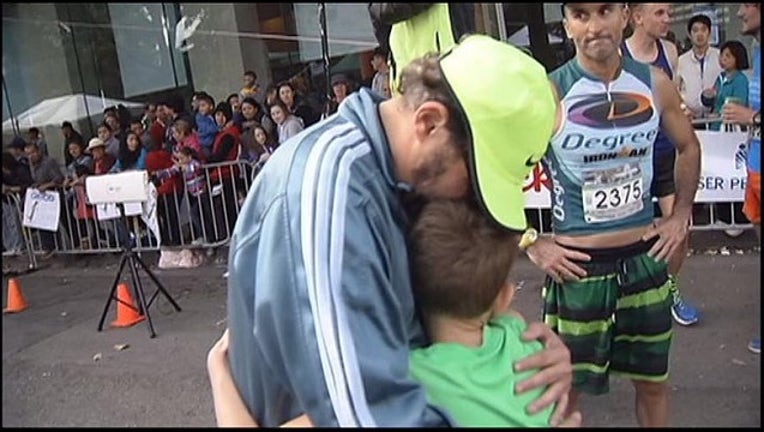 article
OAKLAND, Calif. (KTVU and wires) – As he was approaching the finish line in the half marathon at last weekend's Oakland Running Festival, Campbell 10-year-old Elliott Daniels admitted he was getting pretty tired.
But he pushed through, finishing in a time of 1:29.14 and getting a warm embrace from his father.
The time set an unofficial world record at the distance – 13.1 miles -- for his age group.
"We (his family) thought that I could beat it (the old world record)," he told KTVU Fox 2 at the finish line. "So my dad said – 'Why don't you try?'. I decided to do it, but I was pretty tired at the end…Im happy I did it."
The apparent world record attempt kept the record in the family – Daniels cousin set the previous mark nearly 20 years ago.