Career criminal sentenced to life in murder of federal investigator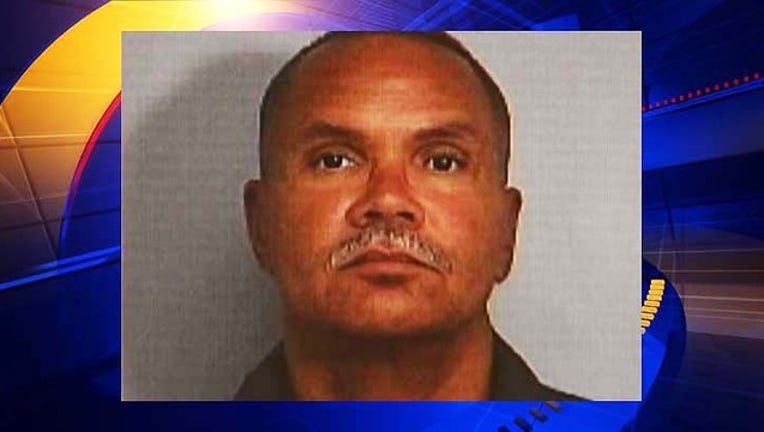 article
OAKLAND, Calif. (KTVU and wires) -- Career criminal Randy Alana was sentenced Thursday to 131 years to life in state prison for brutally strangling a federal public defender investigator two years ago.
Alameda County Superior Court Judge Larry Goodman said that in more than 30 years as a judge, he has never seen such a "mountain of evidence" proving a defendant's guilt as he saw in Alana's 26-day-long trial, which included testimony by 82 prosecution witnesses and 150 exhibits.
Goodman said cellphone records, text messages, surveillance camera footage and records from a GPS monitoring device that Alana wore on his ankle as a condition of his parole all connect Alana to his girlfriend Sandra Coke's death.
On May 20, it took jurors less than two hours of deliberations to convict Alana, 58, of first-degree murder, as well as second-degree robbery for stealing items from Coke, vehicle theft for stealing her car and two counts of grand theft for using her ATM card.
Although Alana has had a lengthy criminal career that began in 1979 when he was convicted of kidnapping, oral copulation with force and two counts of rape, the verdict for Coke's death marked the first time he was convicted of murder.
Alana, who has a total of 17 prior convictions, was prosecuted on murder charges twice in the 1980s, but in the first case he was acquitted and after jurors deadlocked in the second case, he pleaded no contest to the lesser charge of voluntary manslaughter.
Coke, 50, who worked in Sacramento, disappeared from her home on Aileen Street in Oakland the night of Aug. 4, 2013, and her decomposed body was found in a remote area in Vacaville five days later.
She met Alana in 1993 when he was in custody and she interviewed him on behalf of a death row inmate for whom she was working. They have a daughter together who was born in 1998.
Prosecutor Colleen McMahon told jurors in her closing argument that Alana had multiple motives to murder Coke but she thinks the biggest one is that she believes Coke had told him the night she disappeared that she would no longer be in a relationship with him or support him financially.
McMahon said she also believes that Alana, who had been paroled from state prison in 2012, was angry at Coke because she had helped put him back behind bars when she called his parole agent on May 9, 2013, to report that he had violated his parole by stealing her car, stealing her daughter's expensive headphones and taking her beloved cocker spaniel, Ginny.
McMahon said in her closing argument that she believes Alana strangled Coke in the back seat of her 2007 white Mini Cooper in a secluded parking area at the Nights Inn motel at 874 W. MacArthur Blvd. in Oakland sometime between 8:42 p.m. and 9:22 p.m. on Aug. 4.
Alana's lawyer, Al Wax, told jurors during the trial that Alana should be found not guilty of all the charges against him, arguing that Alana had no motive to kill Coke because he loved her and alleging that the prosecution failed to prove its case.
Alana testified during the trial that he didn't kill Coke and that he wanted to find the person who actually killed her.
But Goodman said that he believes Alana engaged in "a tsunami of lies" on the witness stand and he found Alana's demeanor on the witness stand to be "creepy."
The judge said Alana's "improbable, convoluted answers went beyond credibility" and he believes Alana suffers from an "acute anti-social disorder."
Coke's mother, 85-year-old Delvies Coke, said in a letter read aloud in court on her behalf that it's "painful" to watch her granddaughter, who is the daughter of Alana and Sandra Coke, cry at night and "suffer from the trauma of losing her mother."
Delvies Coke said Sandra Coke "devoted her life to seeking justice for the disadvantaged," but "her naivete and trusting nature were her undoing."
Coke's sister, Tanya Coke-Kendall, a former federal public defender who is now a lecturer at John Jay College in New York City and is raising the daughter Coke had with Alana, said in a letter read in court on her behalf that the daughter Alana claimed to love has now been orphaned because he killed Coke.
Coke-Kendall said to Alana, "Your daughter is a brave and courageous girl but she has had to fight for a good reason to live."
Coke-Kendall said the daughter, who testified during Alana's trial and was only known in court as Jane Doe, "now knows that her father is a serial killer who betrayed her."