Cartoon Art Museum becomes victim of San Francisco rental market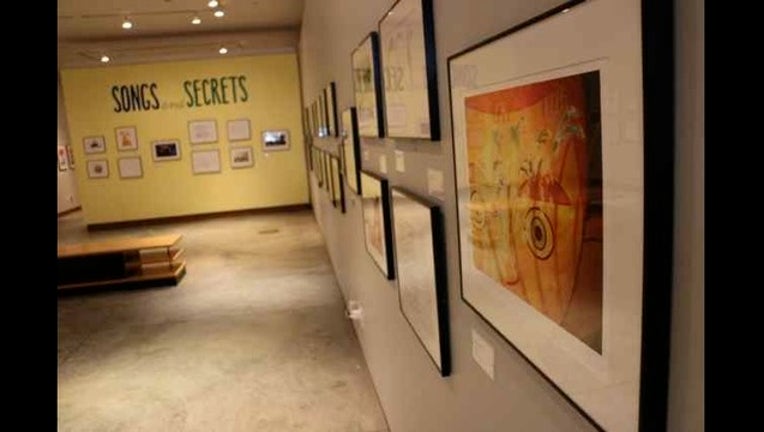 article
SAN FRANCISCO (AP) -- There's nothing funny about the uncertain transition of the Cartoon Art Museum.
The San Francisco facility bills itself as the only museum in the West dedicated to preserving and sharing "cartoon art in all its forms."
Over the past 30 years, it has exhibited editorial cartoons, comic books, graphic novels, anime, Sunday funnies, Saturday morning cartoons and other works. It also boasts a research library (what's Porky Pig's signature slogan again?) and a 7,000-piece permanent collection.
But the museum faces a sad tale: Monthly rent has doubled in its space south of Market. It is forced to find a new permanent home in the next two months.
"We've been through this before with the dot-com boom. This time it's called the tech boom," curator Andrew Farago said. "We do have a plan of attack which is we are packing up and going to put things in storage during the transition period."
Doors close June 28 at its Mission Street location.
Farago said the museum doesn't want to leave San Francisco but might have no choice.
"We are keeping our options open," he said. "The San Francisco 49ers are in Santa Clara. When something like that can happen, you can't really rule anything out."
It's just another challenge in the life of the Cartoon Art Museum, executive director Summerlea Kasha said. "And given San Francisco's current commercial real estate market, it's not very surprising."
The museum's roots are humble.
In 1984, a group of cartoon art enthusiasts began organized exhibitions of their own artwork, setting up shows in museums and corporate spaces. In 1987, with an endowment from Peanuts creator Charles M. Schulz, the museum moved to the heart of the city's vibrant arts core. It's had a few homes over the years. Before moving to the current location in 2001, the museum put its collection in storage for eight months while looking for a lease.
Museum officials say cartoon art is an accessible and relatable art form.
"Everyone, no matter where they grew up, has some touchstone they can relate to. It's been great seeing people come in who will see artwork that they grew up reading in the newspaper. That might be Peanuts or Calvin and Hobbes or Bloom County. It's fun seeing kids today who only know superheros from the movies, not from comic book characters."
Until the doors close on Mission, there is plenty to see at the museum.
In May, the facility will take part in the inaugural San Francisco Comics Fest with an event celebrating San Francisco's underground "comix" movement. It also will host an evening of standup comedy and the Queer Comics Expo.
The museum's final exhibition will showcase artwork from Jeffrey Brown's popular series of Star Wars books, including Goodnight Darth Vader and the forthcoming release Darth Vader and Friends.