CAUGHT ON TAPE: Burglars targeting Danville stores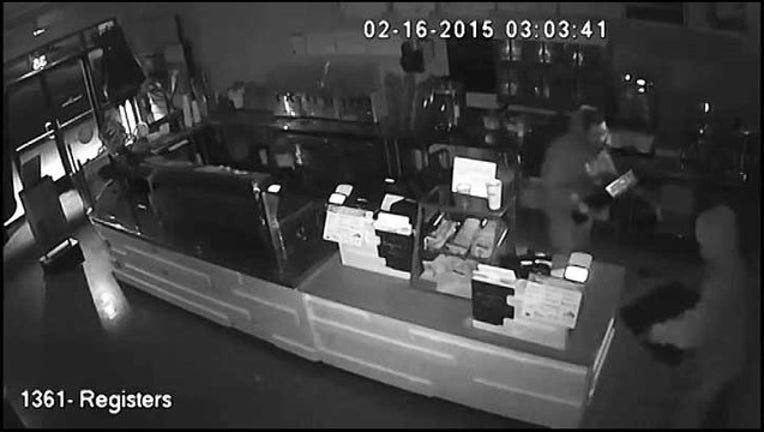 article
DANVILLE, Calif. (KTVU) – A warning has been issued to Danville business owners, alerting them to a group of thieves who had been caught on surveillance video staging early morning burglaries of local stores and fast-food restaurants.
According to Danville police, there have been several early morning break-in burglaries that have occurred over the last month in the East Bay community.
At the Crossroads of Danville Shopping Center, two businesses were burglarized between 3 a.m. and 5 a.m. on Tuesday.
A short distance away, a business in the Rose Garden Shopping Center off Camino Ramon and Sycamore Valley Road was also broken into and robbed around the same time.
In an effort to capture the burglars, Danville police have released the surveillance video of a burglary at a local Jamba Juice that took place last Tuesday.
In the video, two men wearing hoodies bust through the front door, smash the cash register and escape with the cash it contained.
Police have warned local businesses not to leave cash in their registers overnight until the burglars are apprehended.