Ceremony observing 1906 San Francisco earthquake and fire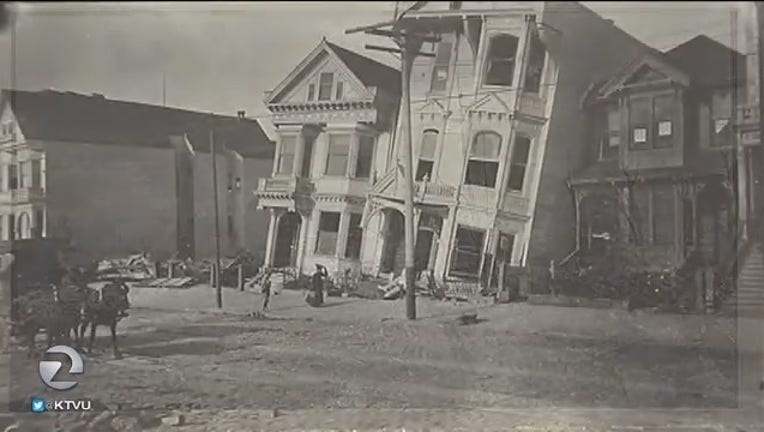 article
SAN FRANCISCO (KTVU and wires) -- San Francisco city leaders, community activists, historians, and private citizens observed Saturday morning, one of the darkest days in city history.
The group, which included San Francisco Mayor Ed Lee, and FIre Chief Joanne Hayes-White, took part in the traditional ceremony at Lotta's Fountain, located at Market and Kearny streets in the Financial District.
The group held a moment of silence at 5:11 a.m., which was the time when the earthquake hit on April 18, 1906. The ceremony then sounded sirens to mark the emergency rescue effort that followed immediately after the quake.
The size of the earthquake was believed to be between magnitude 7.7 and 7.9. The quake triggered a firestorm through the city. The combined natural disaster killed about 3,000 people and wiped out 80-percent of the city.
Participants of Saturday's ceremony later painted a fire hydrant at 20th and Church streets, to honor the hydrant which was credited for eventually helping firefighters extinguish the flames.
April is Earthquake Awareness Month, and fire departments across the Bay Area are encouraging Californians to have an emergency earthquake kit, and practice emergency drills at home and at work, in case an earthquake as strong as the one in 1906, hits today.