Chamberlain sentencing postponed after judge rejects penalty agreement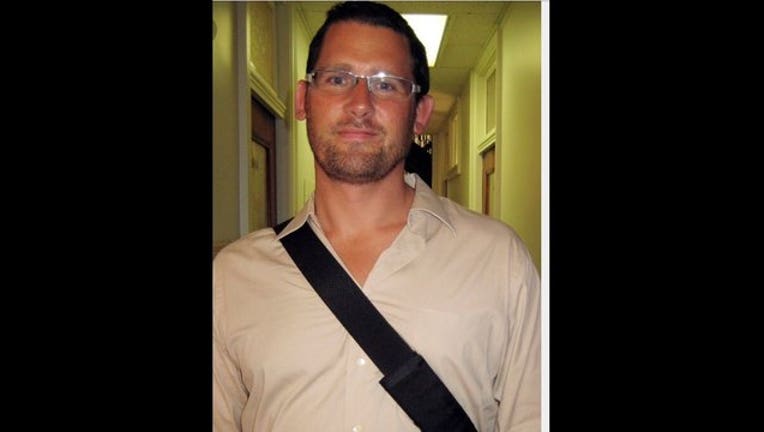 article
SAN FRANCISCO (BCN)— The sentencing of a political consultant who pleaded guilty to possessing an unregistered biological toxin was postponed in federal court in San Francisco today after the judge in the case rejected a sentence set forth in a plea agreement.
   
The new sentencing date for Ryan Chamberlain, 44, of San Francisco, is April 13 in the court of U.S. District Judge Vince Chhabria.
   
Chamberlain pleaded guilty before Chhabria on Feb. 16 to one count of possessing the unregistered toxin, identified as abrin, and one count of possessing a gun with the serial number removed.
   
Prosecution and defense attorneys agreed in the plea bargain to a sentence of two and one-half years in prison, to be followed by three years of supervised release.
   
U.S. Attorney's Office spokesman Abraham Simmons said that according to prosecutors in the case, the judge rejected the agreement after expressing concern that Chamberlain should have a longer term of supervised release.
   
Chamberlain was originally charged with four other counts of possessing a homemade bomb and possessing a total of three toxins - the abrin, ricin and sodium cyanide - for use as biological and chemical weapons.
Prosecutors dropped those counts as part of the agreement.
   
Chamberlain was arrested by the FBI on the evening of June 2, 2014, and has been in custody since then.
   
Abrin is made from the seeds of the rosary pea plant. Chamberlain admitted in the plea agreement that he bought the abrin in December 2013 from a vendor on the Black Market Revisited website on the anonymous "dark web."
He acknowledged the substance was in the form of ground rosary peas hidden in two vials inside flashlights.
   
Although Chamberlain did not plead guilty to possessing a bomb or other toxins, he admitted in the agreement that FBI agents in searches of his apartment between May 31 and June 12, 2014, found a remote control and a jar containing a circuit board receiver, rocket motor, matchstick powder, screws and ball bearings.
   
In one of the now-dropped charges, prosecutors alleged those materials constituted a homemade bomb. Defense attorneys contended the items would never have worked as a bomb.
   
Chamberlain also admitted that agents found castor beans and sodium cyanide during the searches. Ricin is made from castor beans, but defense attorneys said in a sentencing brief that "there is simply no evidence" that Chamberlain ever attempted to create ricin.
   
The defense attorneys said in the brief that Chamberlain had suffered from depression and argued that "the evidence shows that Mr. Chamberlain never, ever intended to hurt anyone with any item found in his apartment, other than himself."
   
The two counts to which Chamberlain pleaded guilty carry a possible maximum sentence of 10 years in prison.