Chipotle looks to hire 15,000 people in US amid continuing labor shortage
Restaurants are beginning the new year with a recurring problem: labor shortages.
Chipotle said Thursday it's looking to hire 15,000 people in North America to ensure its stores are staffed up ahead of its busy spring season. Other chains are also looking for workers: Taco Bell has more than 25,000 listings for crew members posted on its website, while Starbucks has posted more than 10,000 listings for baristas.
U.S. restaurants have added jobs for 24 consecutive months since the height of the pandemic, according to the National Restaurant Association. But restaurant employment is still 3.6% lower than before the pandemic, or the equivalent of 450,000 jobs.
In a November survey of its members, the association found that 62% of restaurant operators said they didn't have enough employees to satisfy customer demand. Eighty-seven percent of operators said they will hire additional employees in the next year if they find qualified applicants, but 79% said they already have job openings that have been difficult to fill.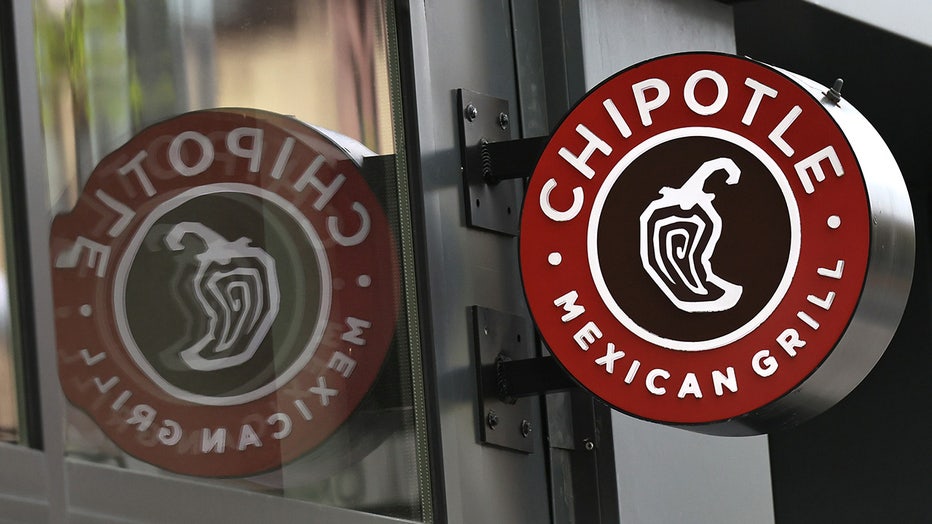 A Chipotle Mexican Grill sign is seen in the Park Slope neighborhood on April 29, 2021 in the Brooklyn borough of New York City. (Photo by Michael M. Santiago/Getty Images)
Dean Nunez, the director of operations for Floriana, an Italian restaurant in Wilmington, North Carolina, said jobs in the back of the house __ like line cooks and dishwashers __ are the hardest to fill right now. Many of the people who used to do those jobs found work at groceries, drugstores, banks and other places during the pandemic and have never returned, he said.
Floriana has raised pay to at least $15 per hour to help fill those positions, he said. It's charging diners more for their meals to compensate. But attracting workers __ especially young people __ is still hard. Most people in Floriana's kitchen are in their 50s or 60s.
RELATED: Chipotle to allow quesadilla 'hack' from TikTok: 'We're amazed by the passion of our fans'
"It's tough. It's not for everyone," Nunez said. "It's long hours, it's hot, it's repetitive."
Chipotle's hiring campaign will feature current employees talking about their career progression within the company, in an effort not only to attract workers but to retain them.
Chipotle's Chief Restaurant Officer Scott Boatwright said the hiring push aims to ensure that stores are fully staffed between March and May, Chipotle's busiest months. The company based in Newport Beach, California, also needs employees to meet its growth plans; it's hoping to double its North American store count to 7,000 over the next several years.