CHP: 2 kids walk away from crash thanks to car seats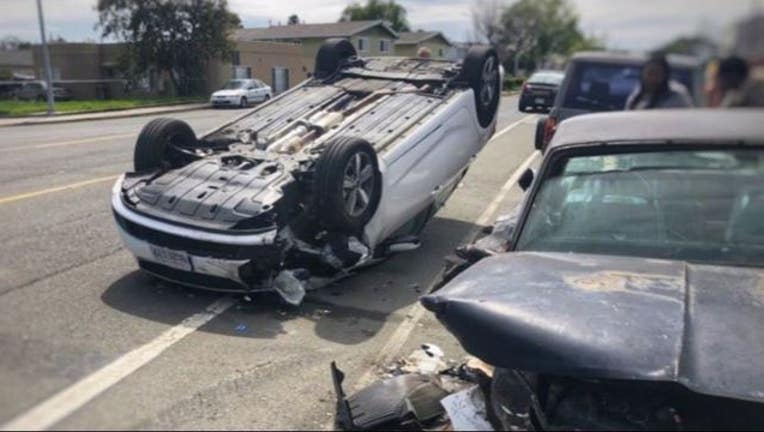 article
CONTRA COSTA COUNTY, Calif. (KTVU) - CHP Contra Costa is reminding parents about the importance of car seats after a rollover crash. 
The crash occurred around 2:10 p.m. Thursday on San Pablo Avenue at Railroad near Rodeo. 
According to the CHP a 3-year-old and 6-year-old who were in the car were able to walk away completely unharmed thanks to their car seats. 
The mother was properly wearing a seatbelt and only had minor complaints of pain. She was completely unharmed.
The CHP is reminding parents that seatbelts save lives. The public can call for an appointment to get car seats properly installed by the CHP. The phone number for that service is 925-646-4980.