Christie says he's running in 2016 to 'change the world'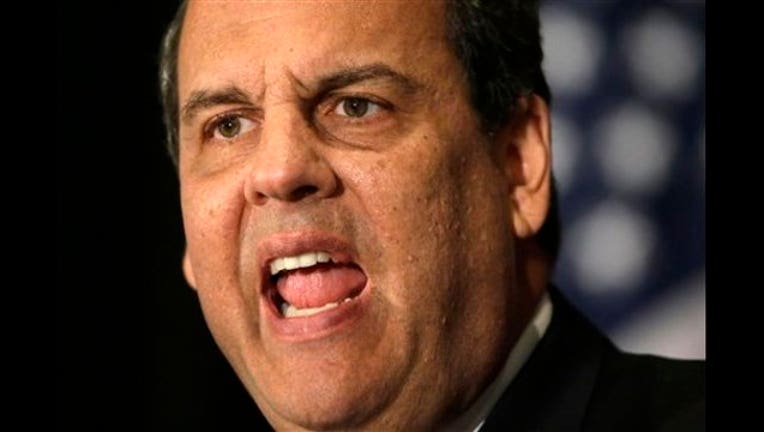 article
LIVINGSTON, N.J. (AP) — New Jersey Gov. Chris Christie prepared Tuesday to launch his 2016 campaign for president, telling his most loyal supporters that he's ready to begin what he called a "noble" effort to "lead our country and to change the world."
The Republican governor is set to kick off his campaign Tuesday morning in the gymnasium of his old high school in the town of Livingston, New Jersey, where he experienced some of his first political victories in student politics.
"The idea of going back to where you were when you were 15, or 16, or 17 years old, and to be able to stand in front of that group of people and offer yourself to the presidency is a really, really amazing moment," Christie said in a private call with donors, friends and out-of-state supporters a few hours before his official announcement.
Christie called on them to "to have confidence" going forward. He said he was "ready to go" and excited "to begin what I hope is going to be a really noble and successful effort to try to lead our country and to change the world."
Christie is aiming to reintroduce himself to a national audience that has seen him fade from favor among Republicans and then try to climb back.
Four years ago, some of Christie's backers tried to persuade him to challenge President Barack Obama. In the years since, he won re-election with ease, but also struggled to revive the state's moribund economy and fought with the state's Democratic-controlled legislature over pensions and the state budget.
While Christie's turn as head of the Republican Governors Association was widely viewed as a success in the 2014 midterm elections, he's also faced the fallout from the actions of three former aides, charged with creating politically motivated traffic jams to retaliate against a Democratic mayor who declined to endorse Christie's re-election.
The governor faces a tough sell with many conservatives, but has seemingly found his stride at times in visits to early voting states with the lively town hall meetings he's known for at home.
In articulating his vision for the country, Christie plans to draw heavily on his upbringing and his time in Livingston, a town about 20 miles west of New York City. His former high school friends were among the first to receive word that Christie would be launching his campaign at their old school.
"He's respecting his roots," said Stephen Slotnick, a fellow classmate who applauded the governor for including "the people who've grown up with him, the people who've supported him his entire life."
In an interview with The Associated Press ahead of his 35th high school reunion earlier this year, Christie, who also served in student government during his junior high school years, talked about some of the lessons he learned from those early races. Among them: Always vote for yourself.
"The first race I ever ran in, I did not vote for myself. I voted for the other person because I actually thought that you know it was conceited to vote for yourself. And I wound up losing the election by two votes," he said. "So I learned always to vote for yourself, that's the first thing."
Christie's classmates remember him as a popular kid, not the pushy figure that many people think of now. Harlan Coben met Christie when he was 10 and joined the baseball team midway through the season because he'd been sick.
"Chris came over to me — I was uncomfortable, I didn't know anybody," he said. Christie "knew me by name, and brought me into the fold."
The political struggles in those days were about keeping chocolate milk in the cafeteria and fighting for off-campus lunch privileges. Christie organized a boycott against a local diner that didn't like kids sitting at tables without ordering food.
"If you were to poll and ask who would one day be governor, I think Chris would have overwhelmingly won," said Coben, now a best-selling author, who served as student council president when Christie was senior class president.
In one copy of his yearbook, which appeared to belong to a favorite social studies teacher, Christie scrawled in the margins next to his photo:
"Through all the hustle and big-shot fever I got being Senior class Pres. you made me look at myself. Sometimes I didn't like what I saw but with your help, I always understood it." He advised her to "always follow your star, wherever it leads you!"