Closing arguments given in 3 former SJSU students' hate-crime trial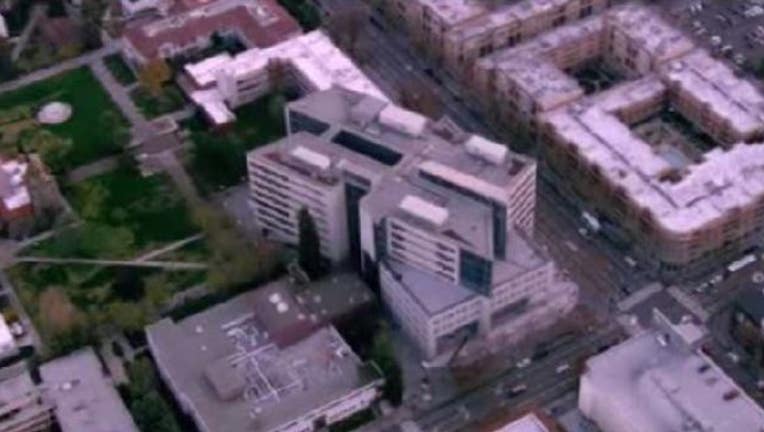 article
SAN JOSE, Calif. (BCN) - The trial of three former San Jose State University students facing misdemeanor battery and hate crime charges involving an African-American student on campus in 2013 continued today with closing arguments.
   
Logan Beaschler, of Bakersfield; Joseph "Brett" Bomgardner, of Clovis; and Colin Warren, of Woodacre, who are all white, were freshmen at SJSU where they allegedly harassed Donald "DJ" Williams Jr., a black student, at an eight-person dormitory suite between August and October 2013.
   
A fourth student has been charged as a juvenile for the alleged crimes, according to prosecutors.
   
The defendants are accused of targeting Williams based on his race, said Santa Clara County Deputy District Attorney Carolyn Malinsky.
   
The defendants allegedly barricaded Williams in a bathroom and a room, locked him in a closet, hung a Confederate flag and forced a bike lock around his neck twice, Malinsky said.
   
She said the defendants also called him derogatory nicknames such as "three-fifths" and "fraction," which were denied by their respective attorneys.
They allegedly posted pictures of Adolf Hitler, SS lightning bolts and swastikas, which represent "Nazi mentality," Malinsky said.
   
"These symbols are incredibly powerful," she said, adding they were hung with the intent to taunt Williams, Malinsky said.
The defendants' actions took a toll on Williams, who went home every weekend, didn't spend as much time in his on-campus room, locked his door and didn't feel safe, according to Malinsky.
   
They bought a Confederate flag and displayed it over a window, but took it down at request of a residential adviser after receiving a complaint,
Malinsky said.
   
Warren and Beaschler instead put the flag in the common room and Warren later posted it on his door where it was visible to Williams, according to Malinsky.
   
"It was not a coincidence, it was deliberate," she said.
   
On Oct. 13, 2013, Williams returned to the dorm with his parents to find the flag in the common room along with a derogatory racial expletive on a whiteboard, Malinsky said.
   
On the witness stand, Beaschler said he had no idea the flag could offend African-Americans, Malinsky said.
   
The defense attorneys have said the message with the expletive referred to a rap song, but there were no witnesses who said Beaschler listened to rap music, according to Malinsky.
   
Beaschler had testified that he listened to classical and rock music, Malinsky said.
   
The suspects wrote an apology letter to Williams that included a quote from Dr. Martin Luther King Jr. that read, "We must learn to live together as brothers or perish as fools."
   
Malinsky disputed Warren's testimony that the letter was sincere and said the message called on Williams to put aside all the actions committed by the defendants.
   
Warren's attorney Dek Ketchum said his client heard about the first bike lock incident, but didn't participate or encourage the action, which was corroborated by testimony from Bomgardner and Beaschler, Ketchum said.
   
Williams has also filed a $5 million lawsuit against the defendants and SJSU, which Ketchum said is a personal financial interest pending the outcome of the case.
   
Williams has given inconsistent testimony, Ketchum said. Williams reportedly said that the first bike lock incident happened in Bomgardner's room, but Ketchum said it took place in the common room.
   
Ketchum said Warren wasn't racist because he dated an African-American girl who testified that she saw him three to four times a week for as long as four to five weeks at the time, Ketchum said.
Warren didn't realize the Confederate flag was offensive until Williams made a complaint, according to Ketchum.
   
Chuck Mesirow, who is representing Beaschler, described his client as a person with conservative political views and a "dry, sarcastic, satirical sense of humor."
   
Beaschler never denied his involvement in the bike lock incidents, which he interpreted as horseplay, and Mesirow said the actions Baeschler allegedly committed had no racial intent.
   
Mesirow called on the jury to not judge his client based on four to five jokes, which were "light-hearted and trivial in nature."
   
Williams never confronted the defendants about the actions until the end and needed to be more direct and upfront with them, according to Mesirow.
   
Beaschler may have been immature but wasn't racist based on his history growing up in a diverse community in Bakersfield, Mesirow said.
   
Bomgardner's attorney Sam Polverino said his client was only involved in one of the two bike lock incidents and stopped when Williams cut his lip.
   
They had been wrestling and Bomgardner never intended to harm anyone, according to Polverino.
   
Williams had called Bomgardner a friend, despite the prosecution's statement that they only knew one another for two to three weeks, according to Polverino.
   
Closing arguments will continue Thursday morning with a rebuttal argument from the prosecution before the case is sent to the jury.