Colorado bear freed after accidentally locking itself inside car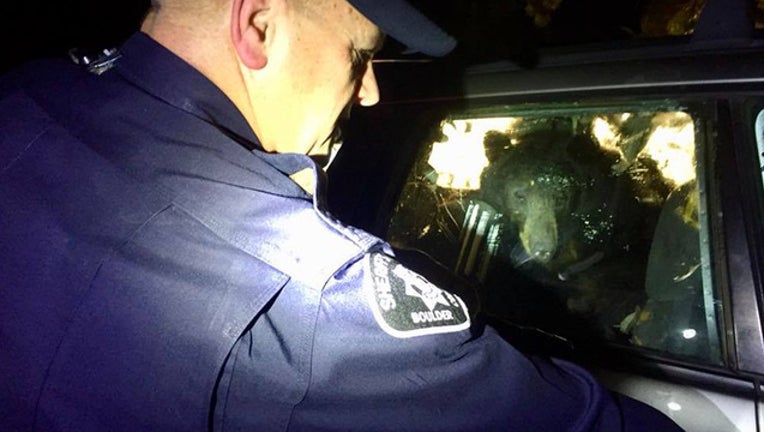 article
LYONS, Colo. (FOX 13) - Deputies in Colorado responded to a call of a car break-in, but ended up finding a grizzly bear as the suspect. 
The Boulder County Sheriff's Office released a photo showing the bear locked inside a car on Conifer Hill Road. Deputies said they were able to safely open the door and release the bear back to the wild. No one was injured, including the animal. 
Police are using the photo as a warning to residents. As weather warms up, it means bears will be out searching for food.
It's also important for anyone living near wild bears to lock up their cars and homes, and tie down any garbage containers in bear-resistant containers.