Colorful lasers are coming back to Market Street
SAN FRANCISCO, Calif. - Another colorful display of lights will be coming to Market Street next week, according to a statement from Illuminate SF. 
Illuminate has been responsible for the much-loved laser shows seen across the Bay Area over the past few years. The group also created the Bay Bridge lights installation that went dark in March.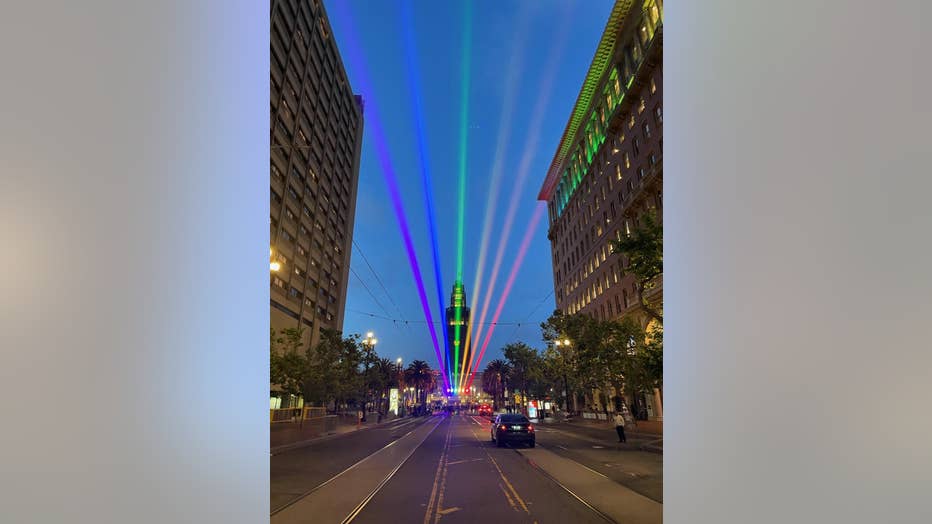 Rainbow lasers stretch across Market Street as part of Illuminate's Pride celebrations in San Francisco, Calif.  ((Photo courtesy of Illuminate SF))
The group is bringing rainbow lasers back to Market Street starting on Monday. A similar display was installed in celebration of San Francisco Pride in June. The group also created a display at the Sutro Tower in July. 
Organizers will install and test the lights at Harry Bridges Plaza in front of the Ferry Building on Nov. 11. The colorful show will only be visible for a limited time; the installation will come down after sunrise on Friday, Nov. 17.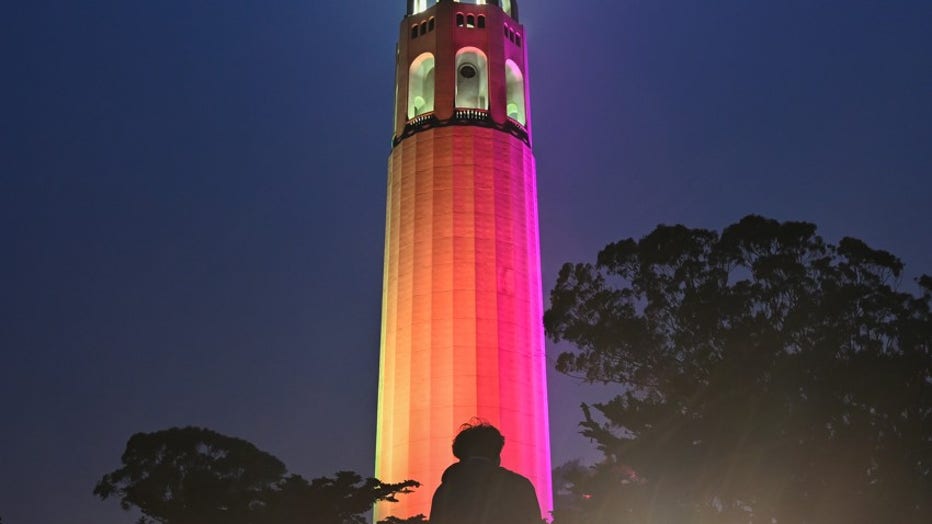 San Francisco's Coit Tower laser space cannons to light up skyline ( (Photo by Tayfun Coskun/Anadolu Agency via Getty Images))
The rising cost of security associated with the upcoming Asia-Pacific Economic Cooperation conference in San Francisco almost kept the show from being realized. However, Illuminate chose to move forward and help fund the project independently. 
"Illuminate feels this project is too important for San Francisco not to do. So we are self funding the effort, and have set up a crowdfunding campaign," a member of the Illuminate SF team said. 
At the time of publish, a little over $25,000 has been raised for the effort, but the group's final goal is $150,000. To donate to the installation please visit the crowdfunding site. 
Tori Gaines is a reporter for KTVU. Email Tori at tori.gaines@fox.com or call her at 510-612-9274. Keep up with her on X @ToriDoesNewsNow.