Concord police get help from CHP, ConFire to apprehend man on roof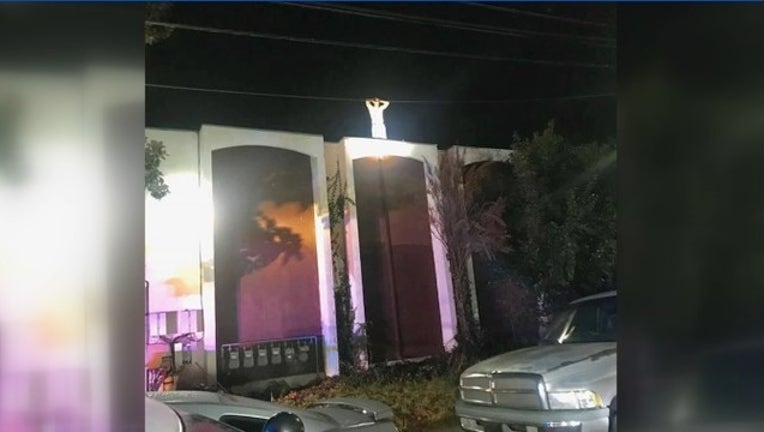 article
CONCORD, Calif. (BCN) - Concord police got their man Saturday night with the help of the California Highway Patrol and the Contra Costa County Fire Protection District.
Police Lt. Kristen Thomas said Concord police tried to serve arrest warrants to two people at an apartment complex on Hillsborough Court, just off Highway 242 in North Concord, at about 5 p.m. today.
Sarah Barela Gleason, 32, was taken into custody immediately and without incident, police said, but 42-year-old Kevin Villatoro fled via the apartment balcony onto the roof of the complex.
CHP personnel in a helicopter told police where Villatoro was, and police used a ladder truck supplied by ConFire to apprehend him.
Both Gleason and Villatoro were taken to the Martinez Detention Facility on charges related to the outstanding warrants - drug-related for Villatoro, and a burglary warrant for Gleason, Thoms said.