Concord theater apologizes after airing 'R' rated movie preview ahead of 'Finding Nemo'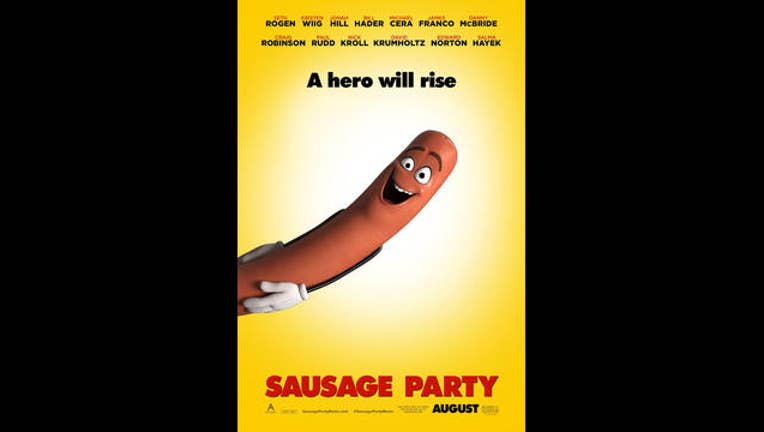 Parents along with their kids caught an unexpected movie preview at a recent showing of "Finding Dory" at Brenden Concord 14.
Ahead of "Finding Dory" a preview rolled for "Sausage Party," which is an R-rated animated film. 
The preview starts out innocently enough - showing different types of foods being purchased in a grocery store. The foods were excited to be "chosen together" and heading home. 
The preview takes a more violent turn when a woman starts peeling a potato, much to his dismay. She then grates the cheese and eats some baby carrots - amid their fearful screams.
Seth Rogen, who plays a sausage in the animated film, Tweeted about the theater's mistake. He said, the news "made my day." 
Brenden Concord 14 released the following statement, "Playing that trailer was a one-time honest mistake by a theater manager moving screens around in effort to accommodate several large last minute groups wanting to see Dory, the wrong movie was started by mistake," said Walter Eichinger, Vice-President of Operations for Brenden Theatre Corporation. "Our movies are now started and stopped by computer and a click of a mouse. We moved a couple of screens to larger houses to accommodate some walk-up groups over a very, very busy Dory weekend. In the rush one hardworking manager clicked the wrong movie. It was caught soon but not until that trailer was played. We regret it, apologize for it and we are not happy that it happened. We fully realize that this trailer is not appropriate for Dory and we would never schedule something like that,"according to Eichinger. "The trailer for Sausage Party is not and has never been scheduled with Dory," Eichinger added.