Contra Costa County Sheriff's deputies detain, question those involved in domestic disturbance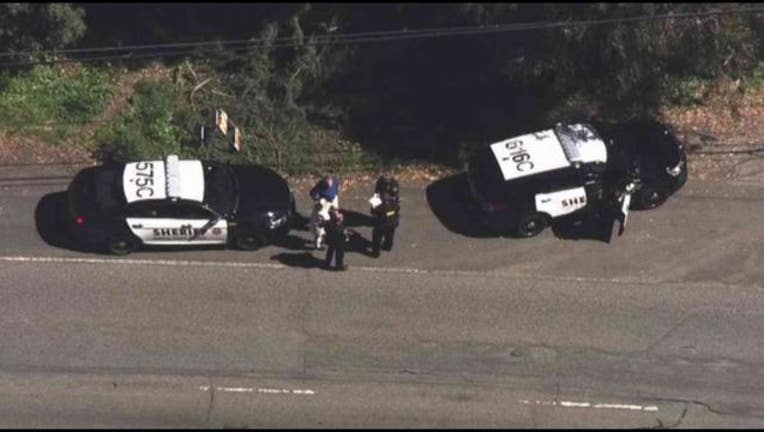 EL SOBRANTE, Calif. (KTVU) - Contra Costa County sheriff's deputies on Tuesday morning tried to get people to safely leave a home on San Pablo Dam Road in El Sobrante after being called in on a domestic disturbance involving a possible gun.
Spokesman Jimmy Lee wouldn't say much, other than that they are "still working the incident, trying to get people to exit the house." 
At about 12:30 p.m., Lee said that the "subjects involved" were being detained and questioned.
No further details were given.