Controversial swastika display torn down from Sacramento area home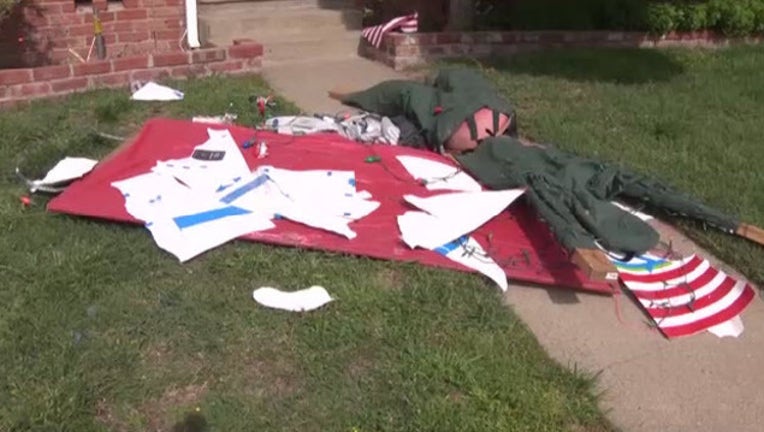 SACRAMENTO- (KTXL) For nearly five months, it was a bold display of antisemitism on a River Park front lawn.
Monday night, that display was torn to shreds by a Granite Bay resident who tells FOX40 he was just doing the right thing.
"There is a difference between free speech and hate. This is hate," Robert Dixon told FOX40.
Dixon said he is not Jewish, but is fed up with the recent rash of antisemitism in the Sacramento region.
"I'm just an American," he said. "I love my country."
Dixon says he watched state law makers on television last month as they pushed to get the signs taken down the right way. When their efforts failed, Dixon decided to remove the signs the wrong way, by trespassing and vandalizing the homeowner's property.
"Somebody had to do it," Dixon told FOX40 Tuesday.
Dixon says he expected neighbors to call the police, and even waited Monday night for officers to show up and arrest him.
However, a Sacramento Police spokesperson says there were no calls to the Moddison Avenue address Monday night.
The homeowner has not spoken to FOX40 since the display went up.
However, he did respond in writing Tuesday on his front door with a message that reads, "Terrorism?" in big blue letters.
Voter registration records indicate the man is registered with the Green Party.