Coyote's death in San Francisco park linked to illegal rat poisons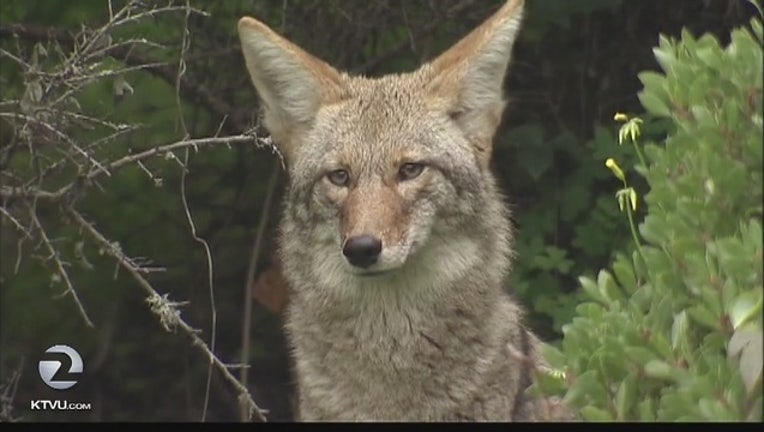 article
SAN FRANCISCO (KTVU/BCN) - A coyote found dead in a San Francisco park back in February tested positive for four different types of rat poisoning, according to the California Department of Fish & Wildlife. 
The department said on Monday that the body of the female coyote was found in Noe Valley's Douglass Park near Douglass and 26th streets . The coyote apparently died from eating rats that had been poisoned by rodenticide; all four different types of poison are illegal for non-professional use in California. 
"If an animal the size of a coyote can ingest enough poisoned rats to kill her, there is no arguing about the prevalence of rodenticides in our environment, and the extreme danger of using these poisons," said Kelle Kacmarcik, Director of Advocacy at WildCare.
WildCare conducted the post-mortem exam and said that most urban coyote deaths are caused by cars. Radiographs of the animal showed there were no external injuries. However, the female did die of massive internal bleeding. 
"These poisons are everywhere, and ironically, they are killing the very animals nature provides to control rodent populations," Kacmarcik said.
Homeowners and residents are being urged to properly dispose of any previously purchased products that contain brodifacoum, bromadiolone, difethialone or difenacoum.
Rodenticides are not used in city parks, including Douglass Playground, according to state wildlife officials, and San Francisco maintains a strong anti-rodenticide stance.
Information from WildCare about alternative pest control methods is available here.
A full press release from the Department of Fish & Wildlife can be found here.