Crews work to clean-up buckled road after water-main break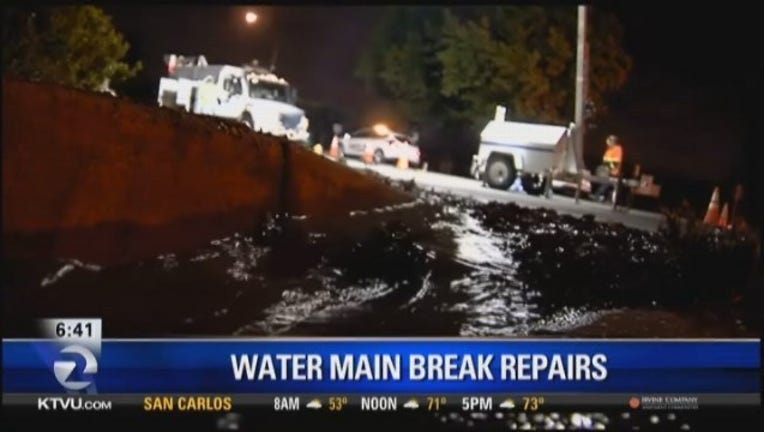 article
SAN JOSE, Calif. (KTVU) - San Jose crews are working to fix a road that buckled after a water main break flooded a neighborhood Thursday morning.
By 2:30 a.m. Thursday crews had fixed the water main break on Piedmont road near Penetencia Creek but there was still plenty of work to do on the road.
The flooding was so bad in the Berryessa neighborhood the road lifted up and cracked, leaving behind a huge hole.
The water was shut off and crews worked overnight to fix the six inch pipe and are currently working on filling it.
An asphalt company will still need to come in and pave over the area, a process which is expected to take much of the day.
As of Thursday morning the water had been turned back on.