Cupertino parents plead for missing son to come home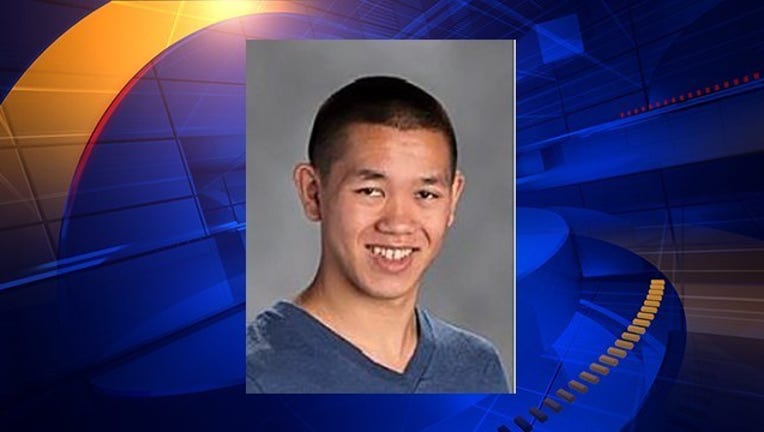 article
CUPERTINO, Calif. (KTVU) - Parents of a missing Monta Vista High School student in Cupertino are asking their son to come home. Jill Sullivan paced through the school's parking lot on Wednesday afternoon only to be stopped by a friend who then hugged her for quite some time.
Sullivan's 17-year-old son Connor was last seen on campus at 10 a.m. Monday.
Two days later Jill Sullivan and her husband Jeff spoke out, hoping their son would hear them.
"Connor if you can hear this, you're not in trouble we love you please come home," said Jeff Sullivan.
Jill also spoke to reporters, "I just want him home. I want my baby home."
The Sullivans said their son recently had great spring break and was looking forward to going to track practice on Monday.
The junior's track coach, Leah Tapscott, said Sullivan never hurt anyone and no one seemed to want to hurt him. "Connor is a leader, a leader without being boisterous. Very respected leader," she said.
Investigators say Sullivan left his Cupertino home at 7 a.m. Monday. The Santa Clara County Sheriff's Office says he went to a couple classes, and was last seen by school staff on campus at 10 a.m.
"We believe he is still in the city of Cupertino," said Sgt. James Jensen. "He doesn't have a vehicle, and we don't believe he has any cash on him."
Jensen said Connor's cellphone was turned off and had not been found.
He also said the Sheriff's Office does not believe a crime occurred.
"It is suspicious because it is out of character," said Jensen. "Connor has never run away before and that's why we are looking into this case thoroughly."