Dave Chappelle reportedly blasts San Francisco at surprise show: 'What the f— happened to this place?'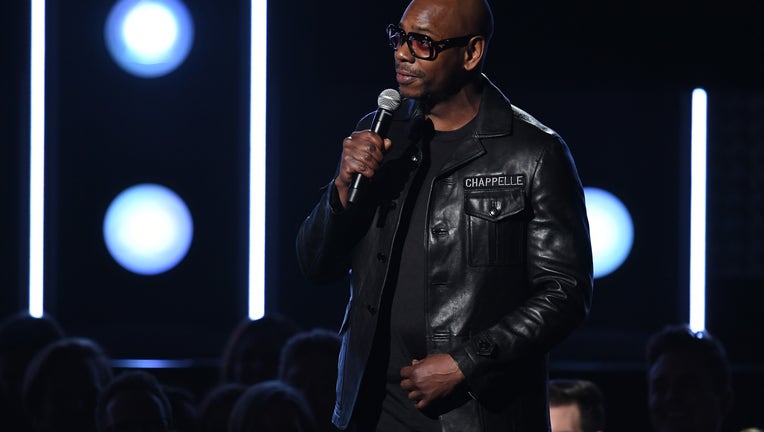 article
SAN FRANCISCO - Dave Chappelle slammed San Francisco during a surprise show at the SF Masonic Auditorium on Thursday night.
The 49-year-old comedian took aim at the homelessness crisis in the Golden City, which he referred to during the set as his "second home," according to a report by SFGate.
"What the f--- happened to this place?" Chappelle asked.
Chappelle went on to recount an experience that he had a few nights earlier during his trip to San Francisco.
The Netflix star told the crowd that he was dining out at an Indian restaurant in the city's Tenderloin district and recalled that a homeless person defecated in front of the establishment just as Chappelle was walking in. 
The Washington, D.C., native said that San Francisco had devolved into a "half 'Glee,' half zombie movie" and added that the entire city had become the Tenderloin now. The Tenderloin district of San Francisco is known for its crime, homelessness and drug problems. 
"Y'all [expletive] need a Batman!" the comic declared.
Chapelle's criticism comes as the city is struggling to deal with a steep increase of homelessness and crime in recent years. It is estimated that 38,000 people are living on the streets in San Francisco on any given night, which represents a 35% increase since 2019. 
Crime and homelessness concerns in San Francisco have been exacerbated by a police staffing shortage, when the department saw a 12% decrease in its number of full-duty sworn officers from 2019 to 2022.
Additionally, Chappelle's experience with public defecation is not unique. In 2018, Sean Miller, a newcomer to the city developed a free app named "the Snapcrap" app to make it easier for people to report human feces and used needles on San Francisco's streets.
"See something gross? Just snap a photo and press submit," the app's description reads.
The photos are passed to the city's Public Works department, which has its own 311 app to report feces and trash, as well as potholes and graffiti.
Though San Francisco has become known as the epicenter of the homelessness crisis, the problem is statewide. A recent study found that a third of the U.S.'s entire homeless population and half of all unsheltered homeless people live in California. 
The U.S. Department of Housing and Urban Development's "Point in Time" survey, conducted in January 2022 and released at year's end, indicated that at least 30% of all of America's homeless population live in the Golden State, with homeless tents and encampments prevalent in some urban centers.
The survey showed that around 115,500 "unsheltered" people – half of the total roughly 233,800 "unsheltered" population – reside in California. 
"The rest of the country's unsheltered population grew faster than California's (4%), while its sheltered population actually shrank (-2%)," the PPIC wrote in an analysis of the report. The state is home to the country's most Continuums of Care, which organize and administer services to the homeless population, with 44 centers compared to runner-up Florida, which has only 27.
Fox News Digital's Andrew Mark Miller and Peter Aitken and the Associated Press contributed to this report.