Deadly Oakland shooting prompts standoff, marijuana discovery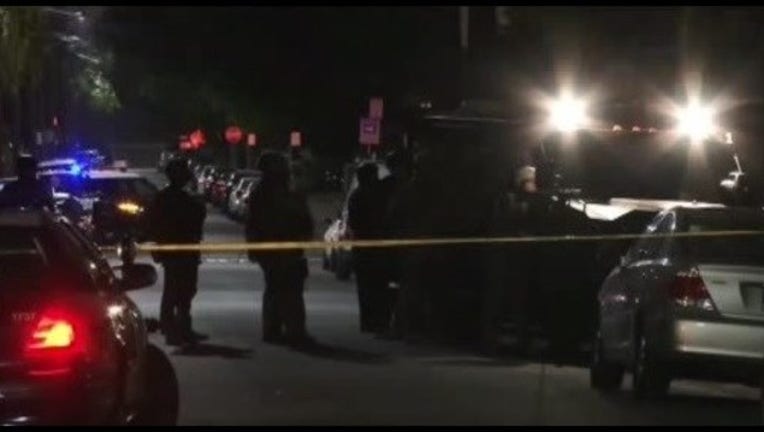 article
OAKLAND (KTVU & BCN) – Police SWAT officers swarmed an East Oakland neighborhood Monday morning looking for the suspect in a shooting that left one person dead and another hospitalized.
While officers did not arrest any suspects they did discover marijuana plants inside a home connected to the shooting, leading them to believe drugs may have played a part in this violent encounter.
Oakland police Officer J. Moore said it all began with a call to police at 7:49 p.m. Sunday evening of a shooting in the 9900 block of Dante Avenue.
Moore said medics pronounced one person dead at 8:01pm; the other person was taken to a hospital and is in stable condition.
Shortly after that officers surrounded a home on Dante Avenue that they believed was associated with the shooting.
SWAT officers entered the building and determined that there was no one inside the home.
However, that is when they found the marijuana plants inside the residence.
SWAT officers left the scene just before 5am, but streets within several blocks of the home were blocked for hours during the standoff and the subsequent investigation.
"We secured the area then did a tactical call out because of the violent nature of the incident," reported Lt. Steven Nowak. He also said they decided to play it safe because "firearms were involved and people were shot."
If you have any information about this shooting, you are urged to contact Oakland Police: (510) 238-3455