Death row inmate at San Quentin dies, found unresponsive in cell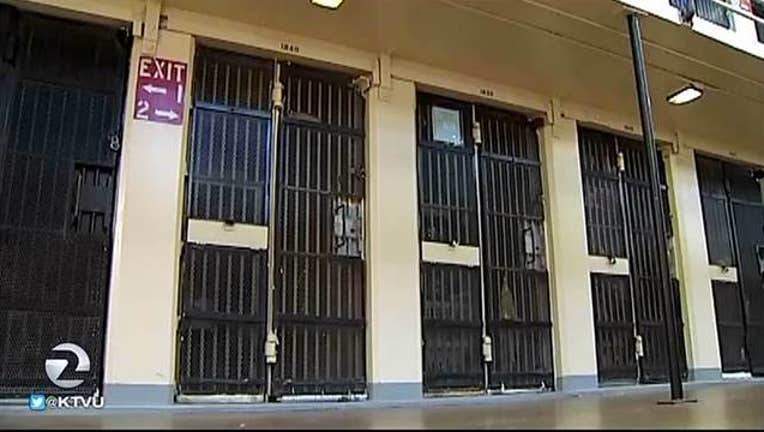 article
MARIN COUNTY, Calif. (BCN) An inmate at San Quentin prison who was sentenced to die for a
1998 murder and robbery in Long Beach died this morning, prison officials said.
   
Inmate Gilbert Rubio, 55, was pronounced dead at 6:34 a.m. after he was found unresponsive in his cell at 6 a.m. during a security check. He had been on death row since Sept. 27, 2000. 
   
The county coroner will determine the cause of death, prison officials said.
   
A Los Angeles jury on Sept. 20, 2000, sentenced Rubio to death for the first-degree murder of George Blackwell. Rubio used a gun in the killing, home-invasion robbery and burglary, according to prison officials.
   
The jury convicted two others in Blackwell's murder. Monica Chavez, 59, was sentenced March 30, 2000, in Los Angeles County and is serving a life sentence with the possibility of parole since April 20, 2000, prison officials said.
   
She is serving her sentence at the Central California Women's Facility.
   
Alex Vega, 61, was sentenced March 24, 2000 in Los Angeles County after being convicted of first-degree murder with the use of a gun, according to prison officials. He is also serving a life sentence without the possibility of parole at the California Substance Abuse Treatment Facility and State Prison in Corcoran.
   
Since California reinstated the death penalty in 1978 a total of 13 inmates have been executed. Seventy have died from natural causes, 25 have committed suicide, eight have died from other causes, one was executed in
Missouri, one was executed in Virginia and the cause of Rubio's death is pending, prison officials said.
   
Currently 747 people are on death row in California.